This baby belly bodypainting is very telling of the family history. As the (by now) parents have roots in South America and Italy, but also live in Bavaria and embrace its culture, the painting had to include hints to all these. The result is the lama riding a gondola and eating pretzels. I hope you enjoy looking at it as much as I liked painting it. It was a fun afternoon with friends. By now the baby is born – lucky for him less wooly than a lama ;) – and I wish all the best to the new family!
The final result of the painting is here: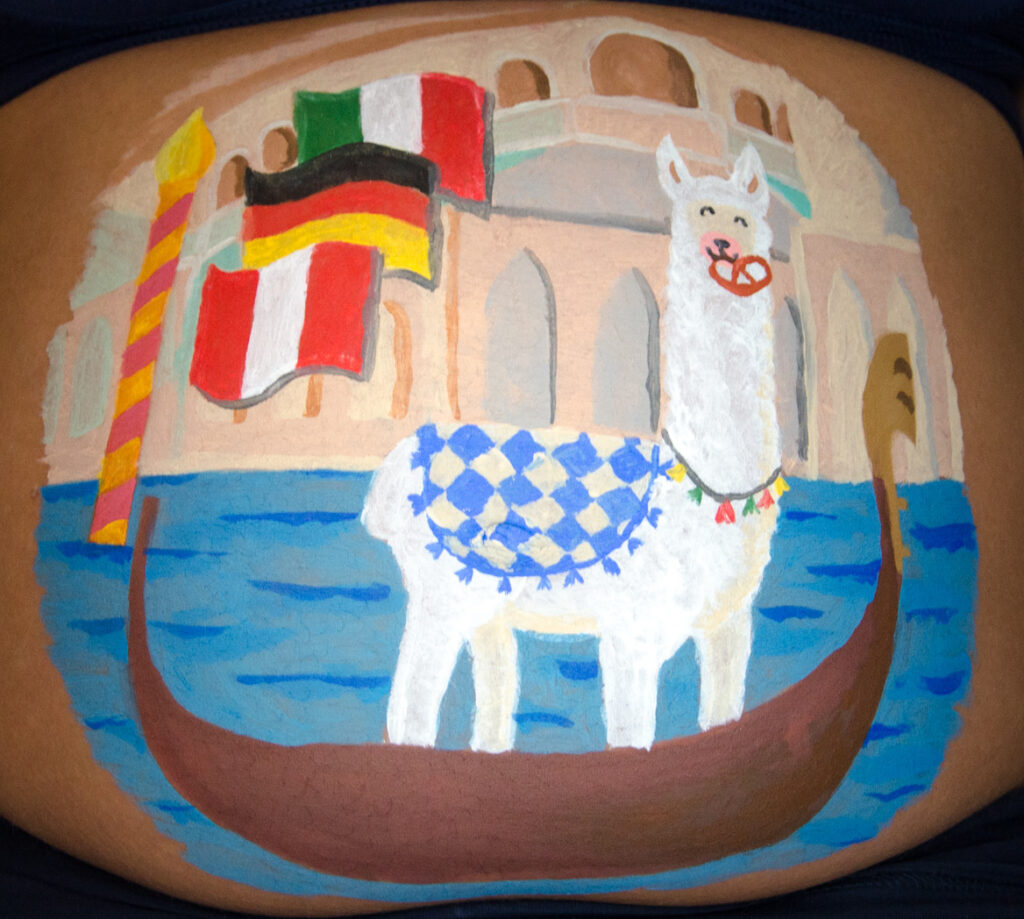 For a making-of, see below.
Continue reading