Whenever my pregnant friends ask me for a belly painting I let them chose the motif. Often it is rather simple and I just need an Google image search to get started. However, this request was a bit more interesting as it was: there should be a turtle, owls, lady bugs and orchids. No image in the world contains all these, so I started with a drawing of my own to get the composition right. Here's the final result: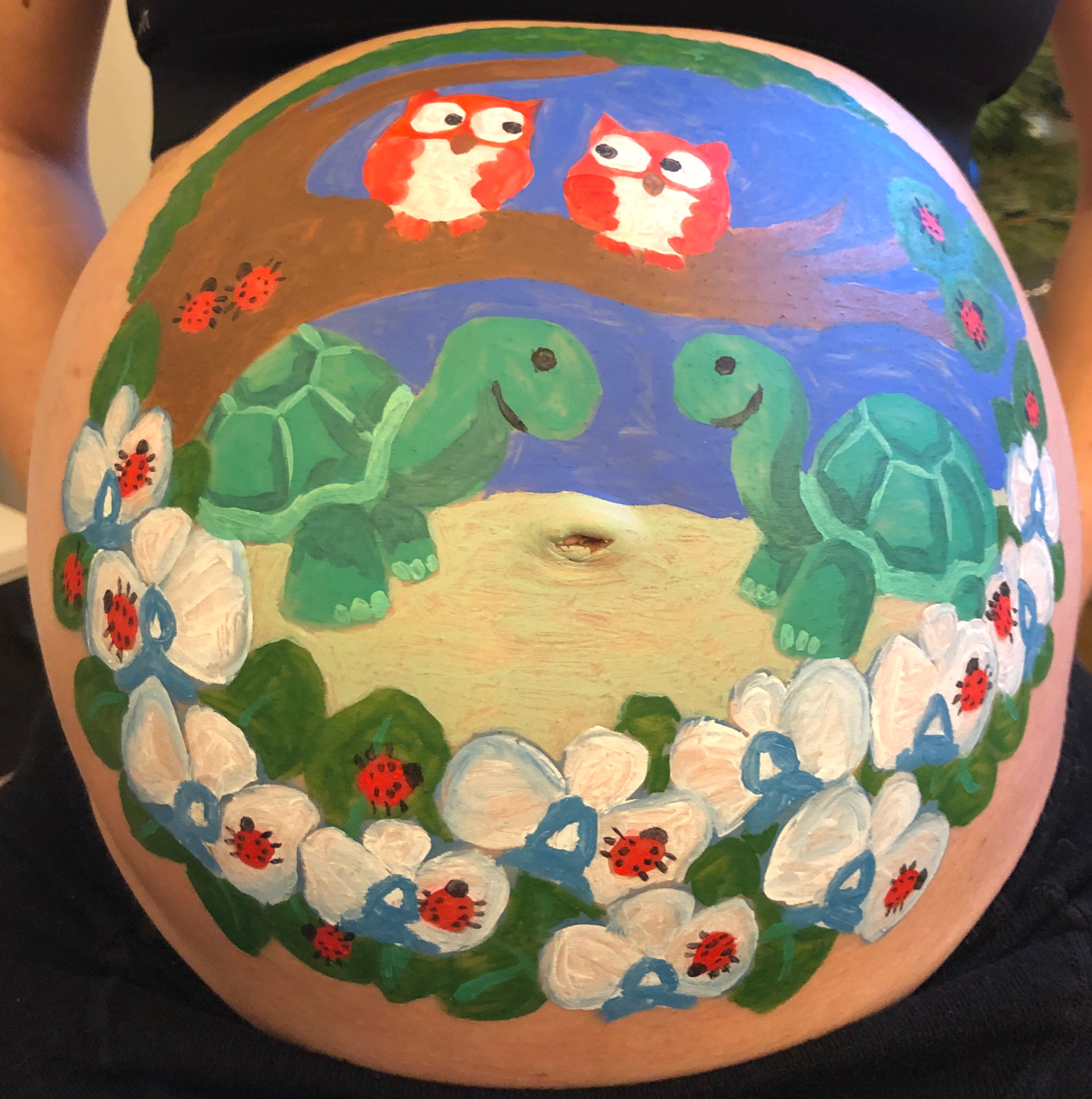 Read further for a making-of.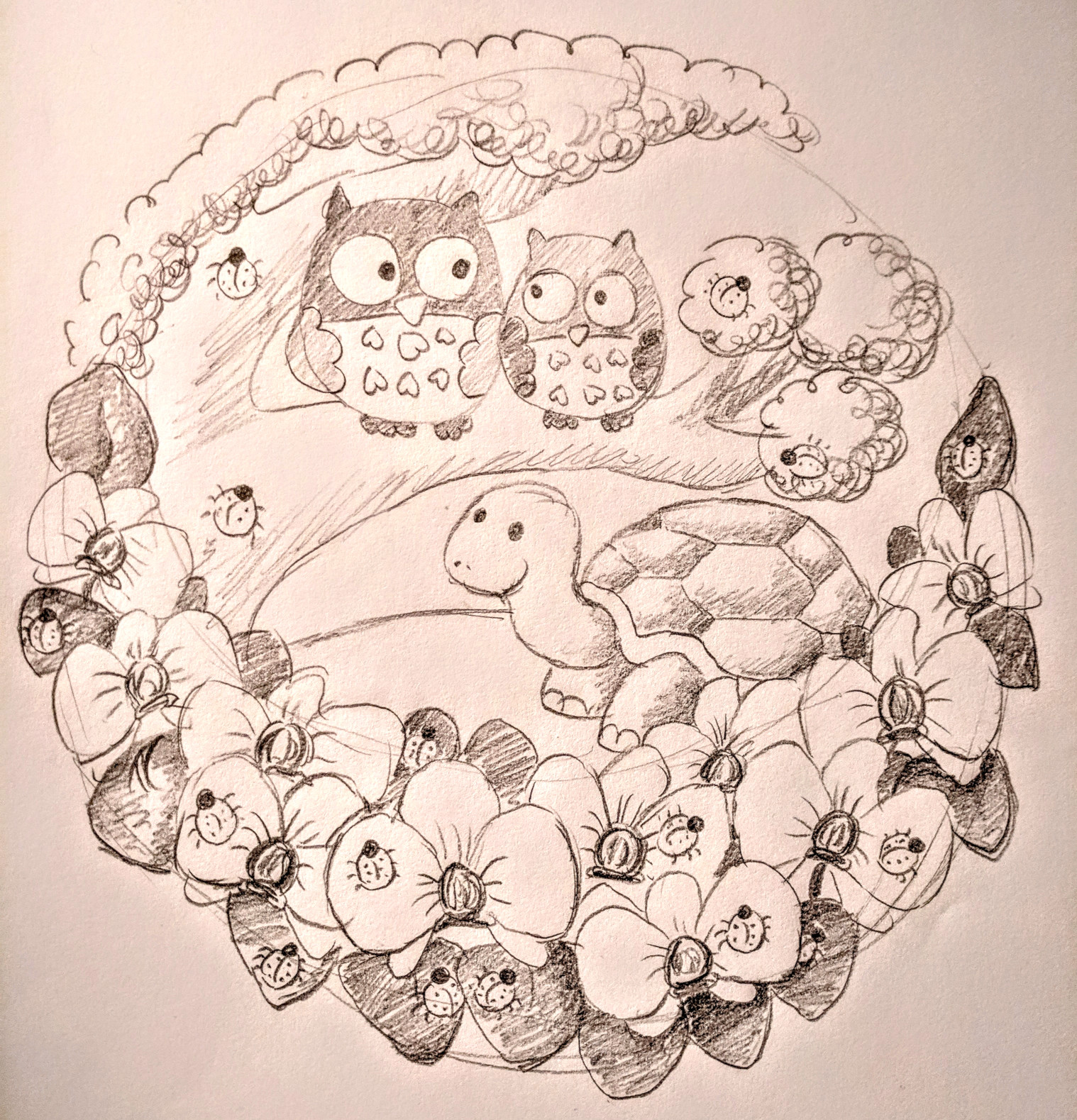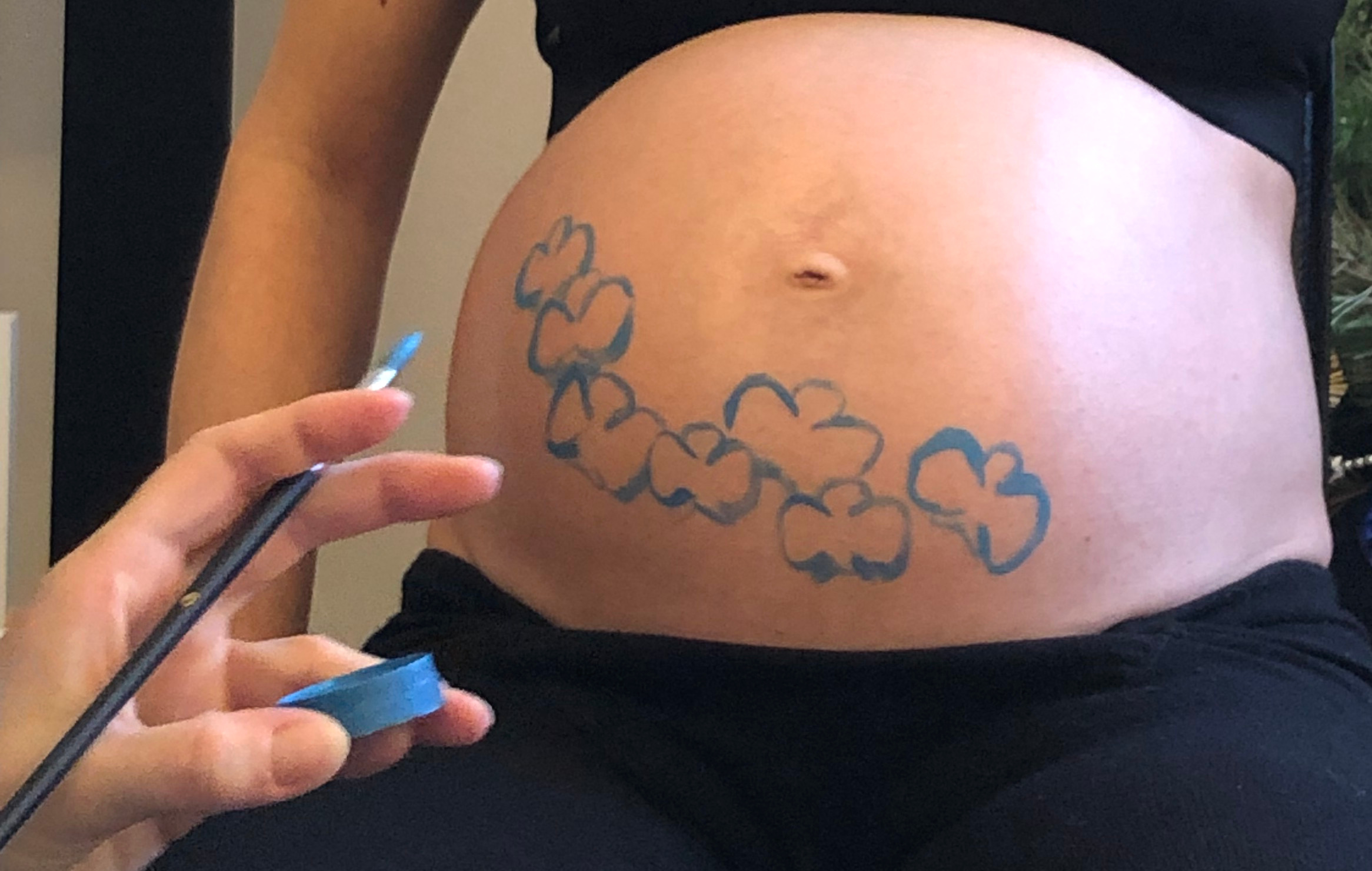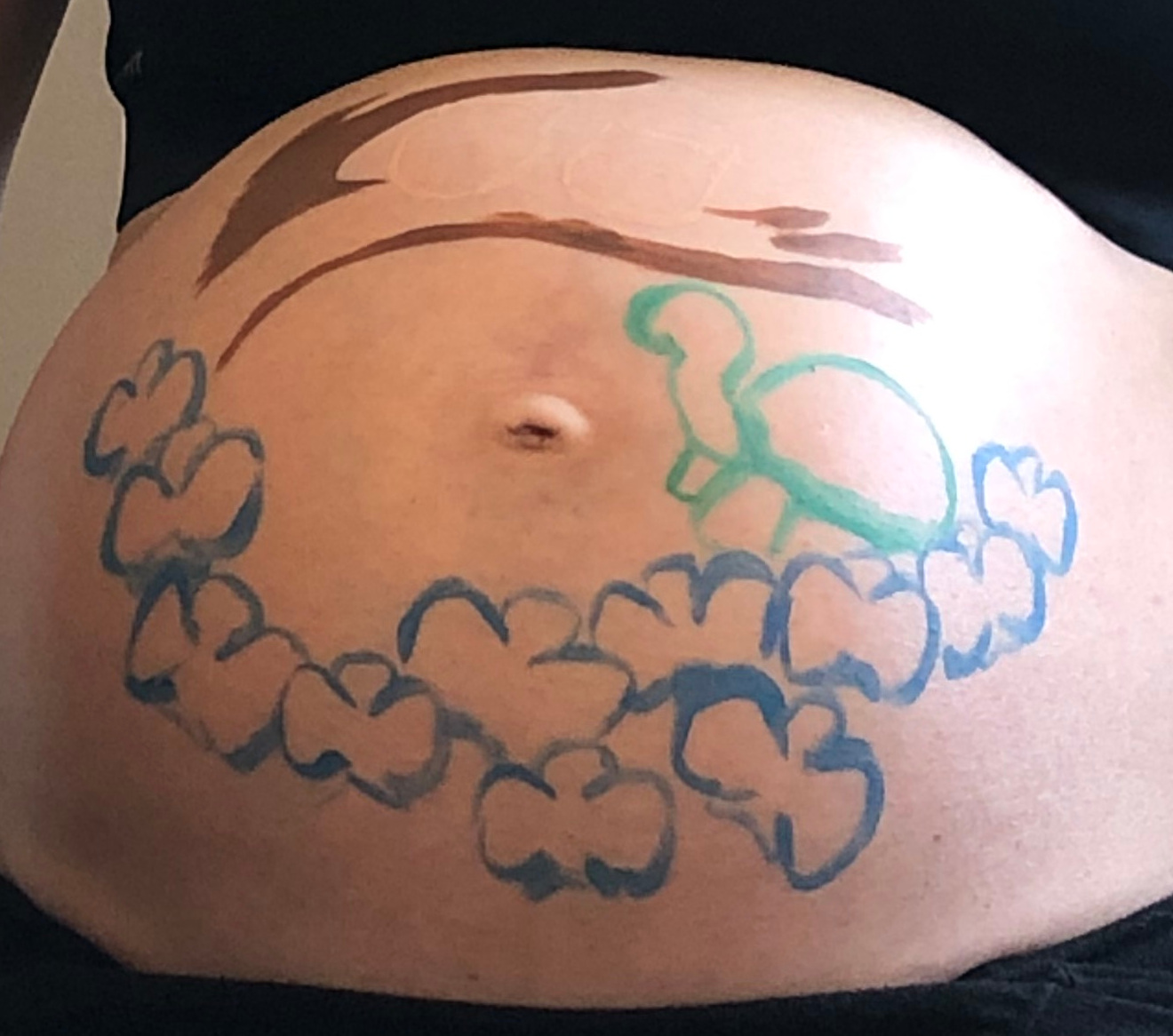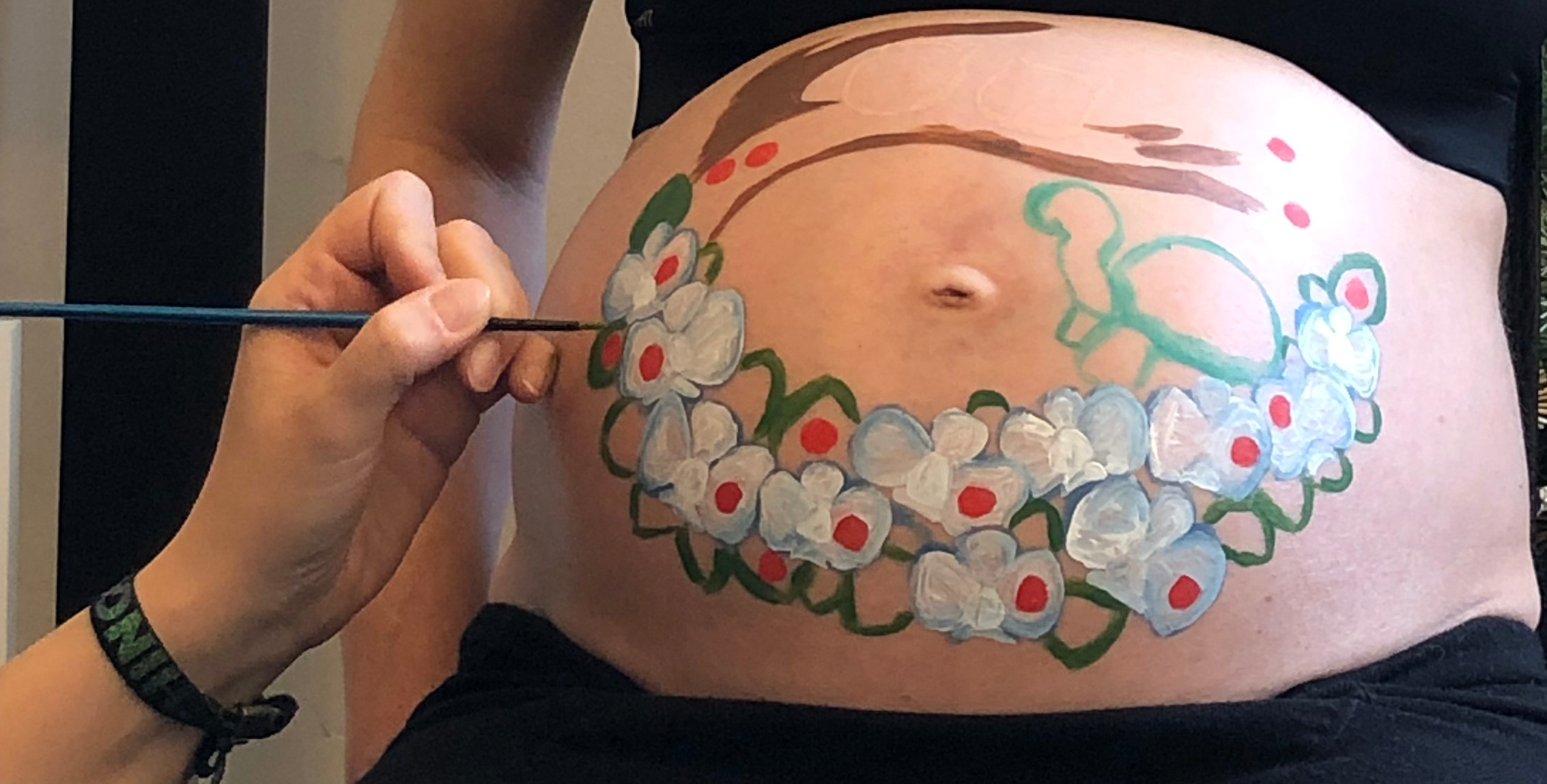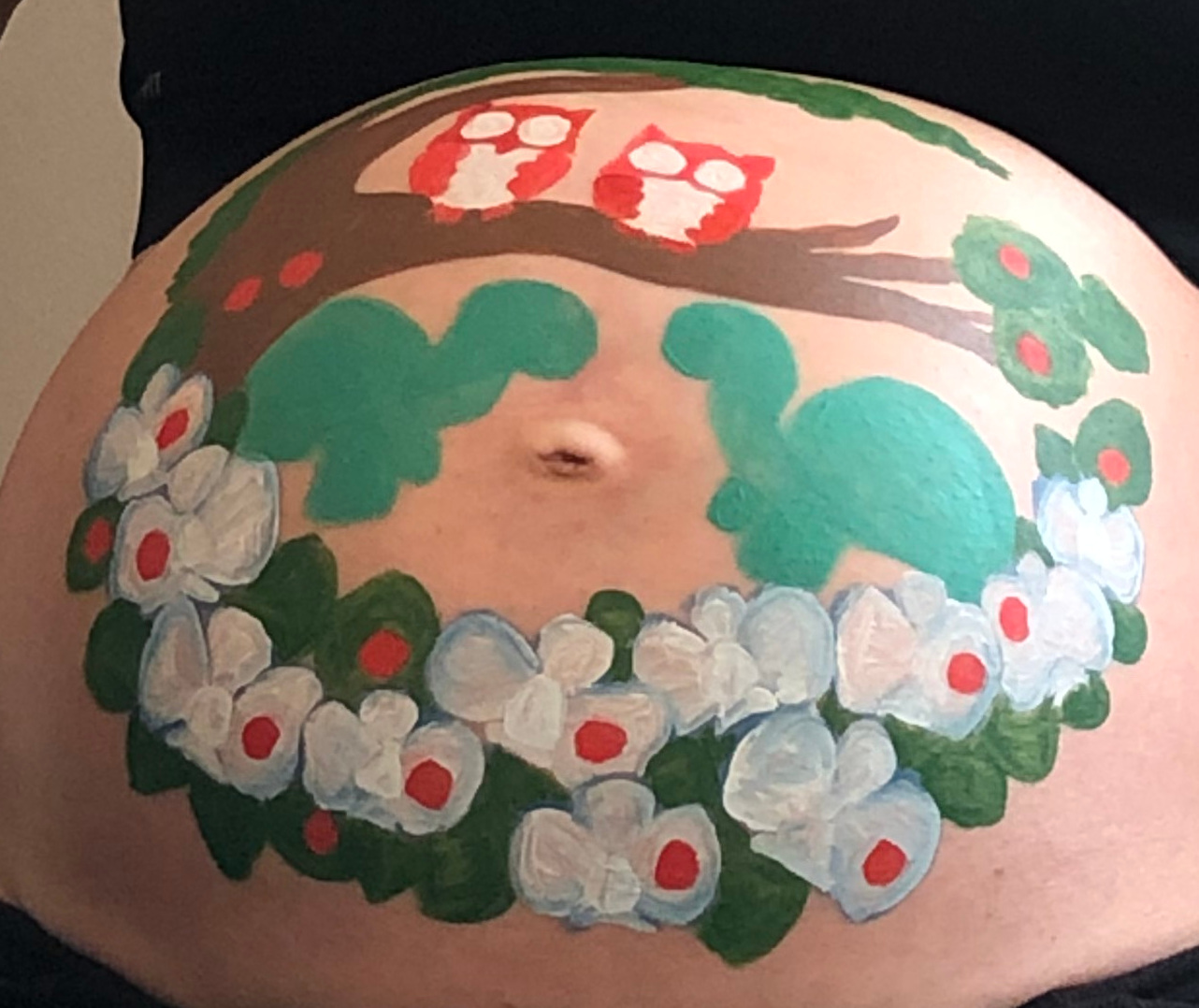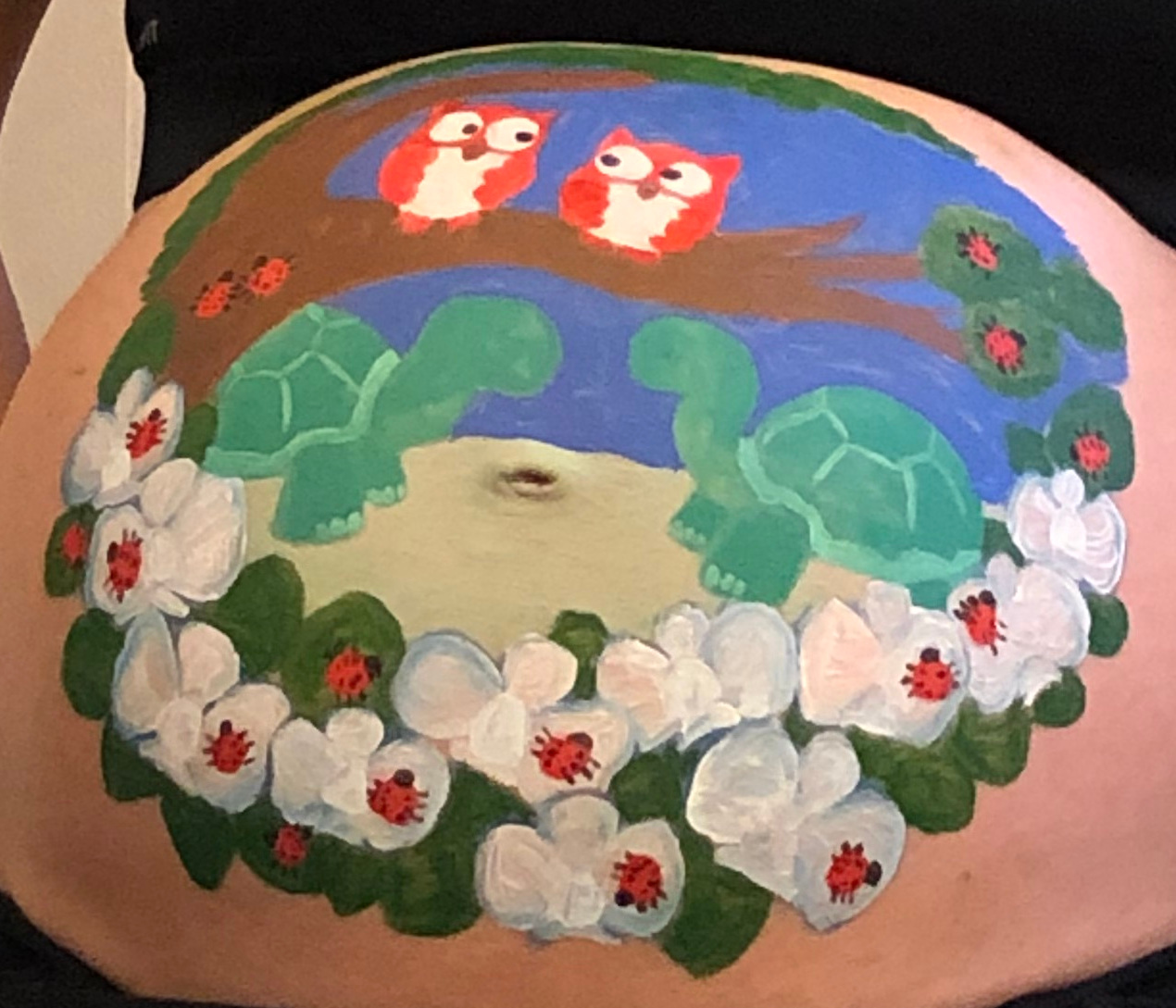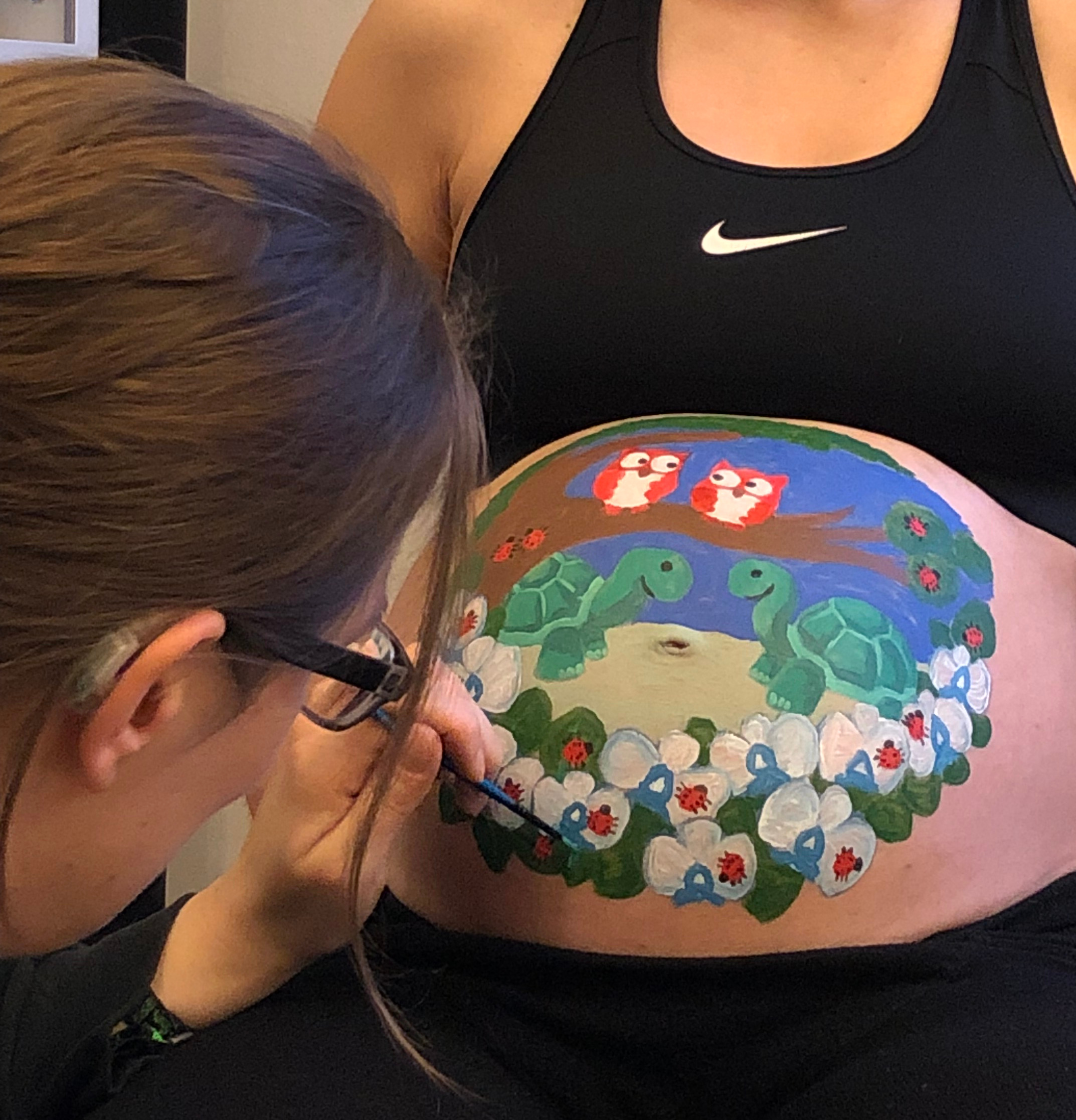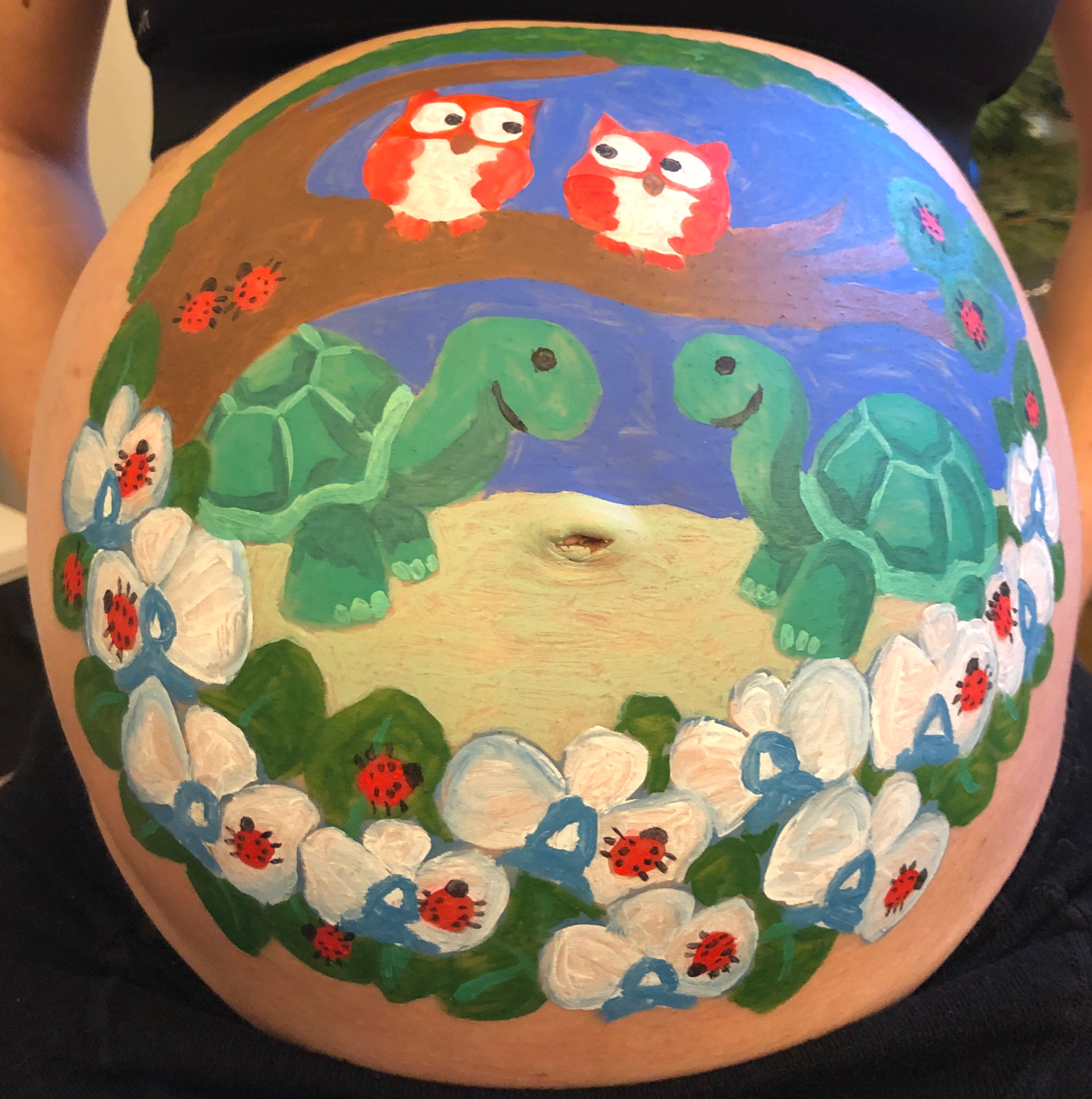 Meanwhile, the little boy arrived in this world. I wish him a happy life with lots of animals in it. Thanks to the parents for a lovely afternoon in their home.