The bodypainting business was low during Covid times, but I still managed to sneak in a few. One of these was the little sister of A Potpourri of Animals. As much as this little family continued their history by growing, the painting also continues the history that we started with the first popourri. By now the little sister is born. I wish the familiy all the best in their new constellation.
Here's the final belly painting: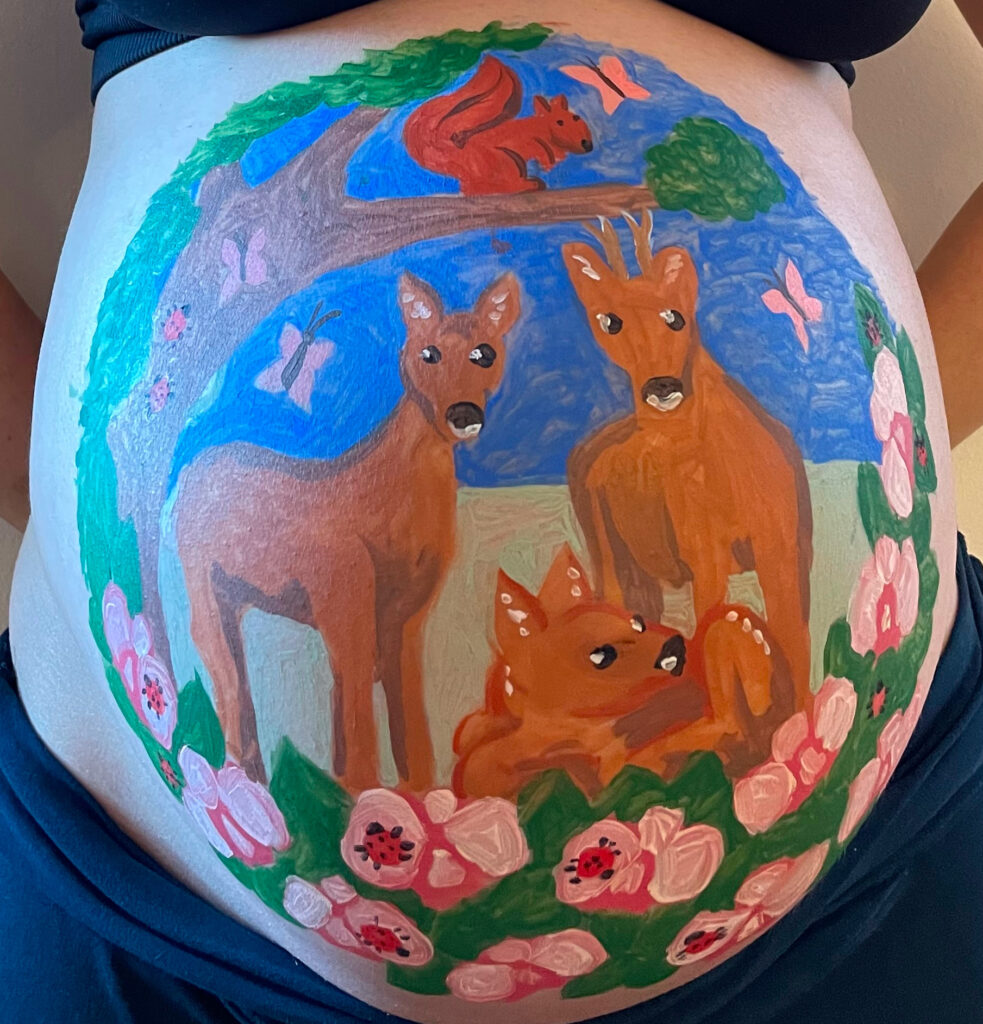 See below for a making-of.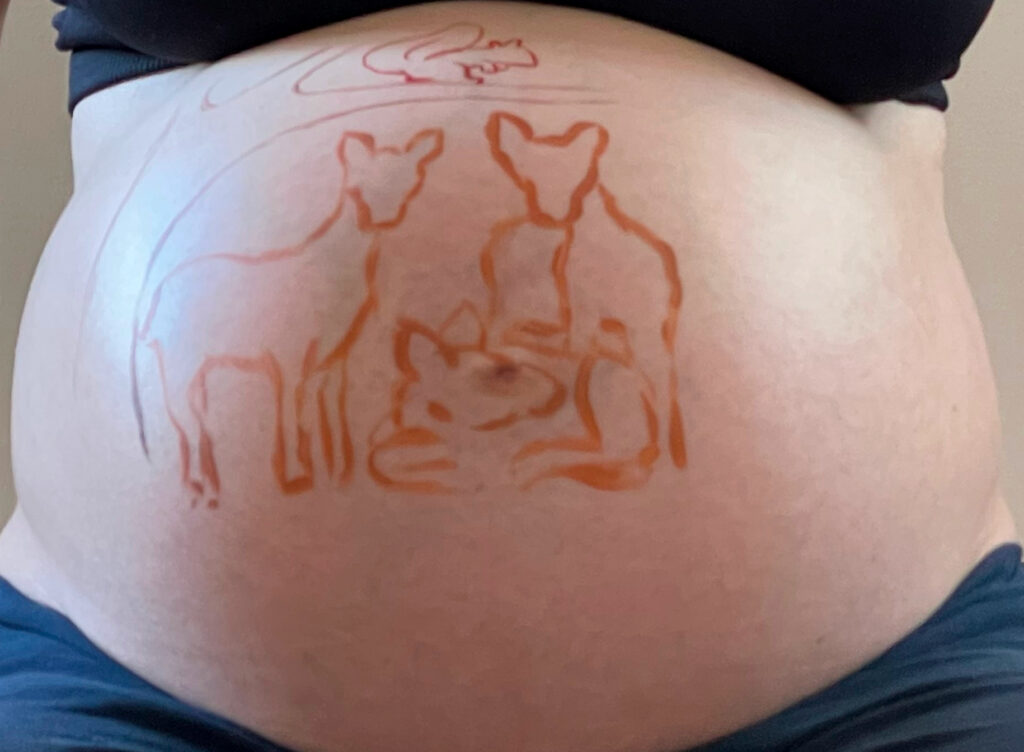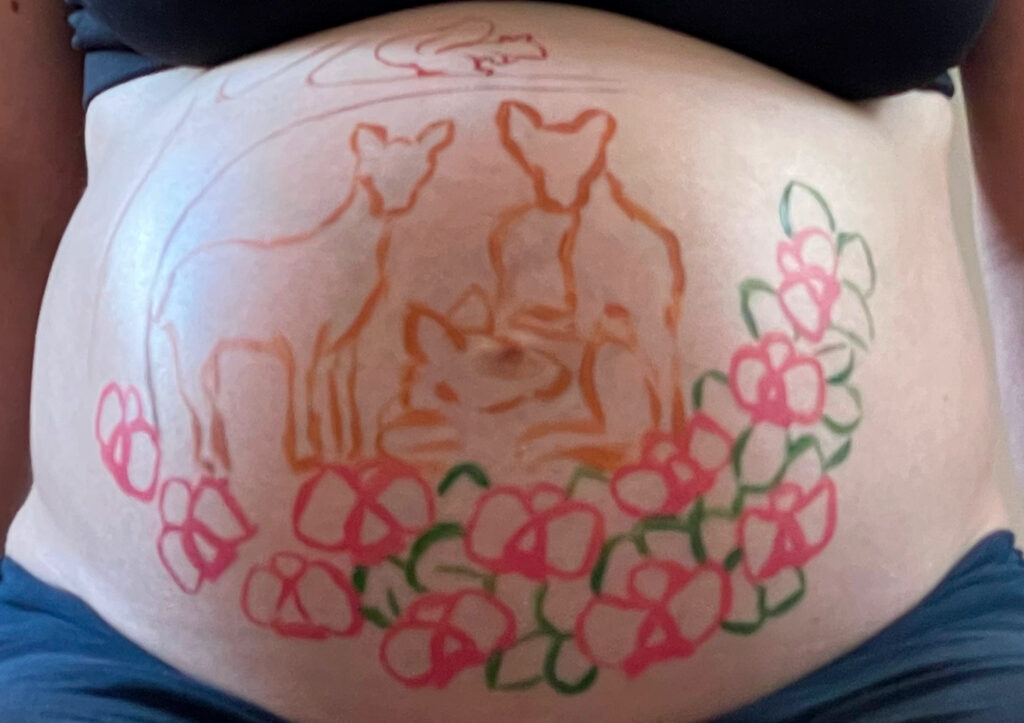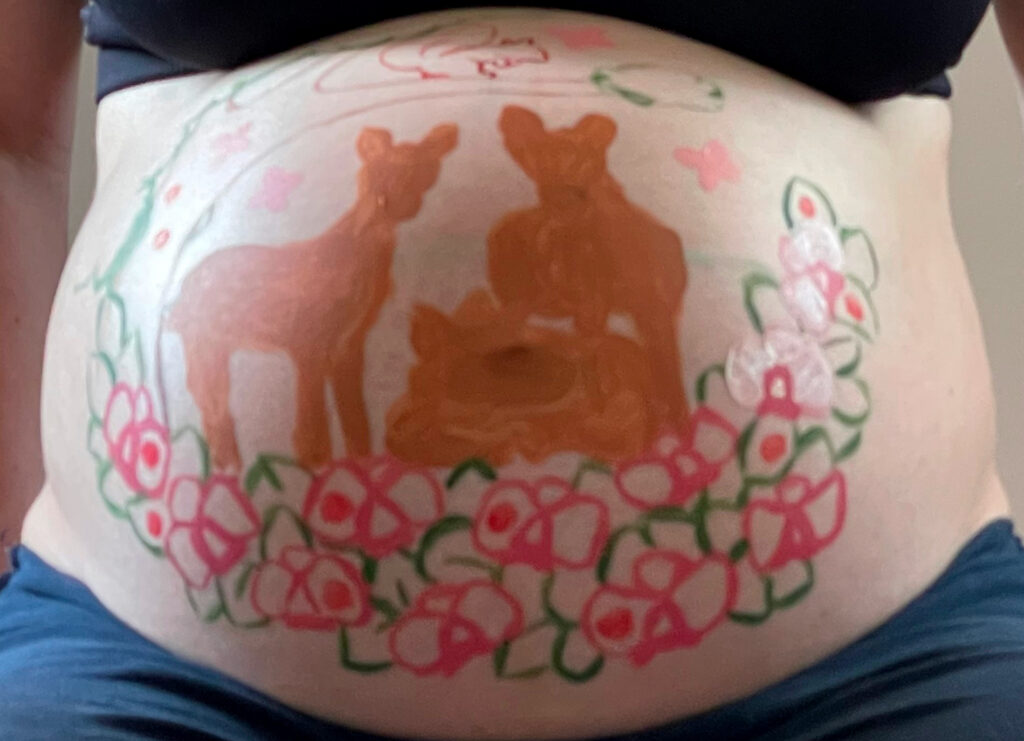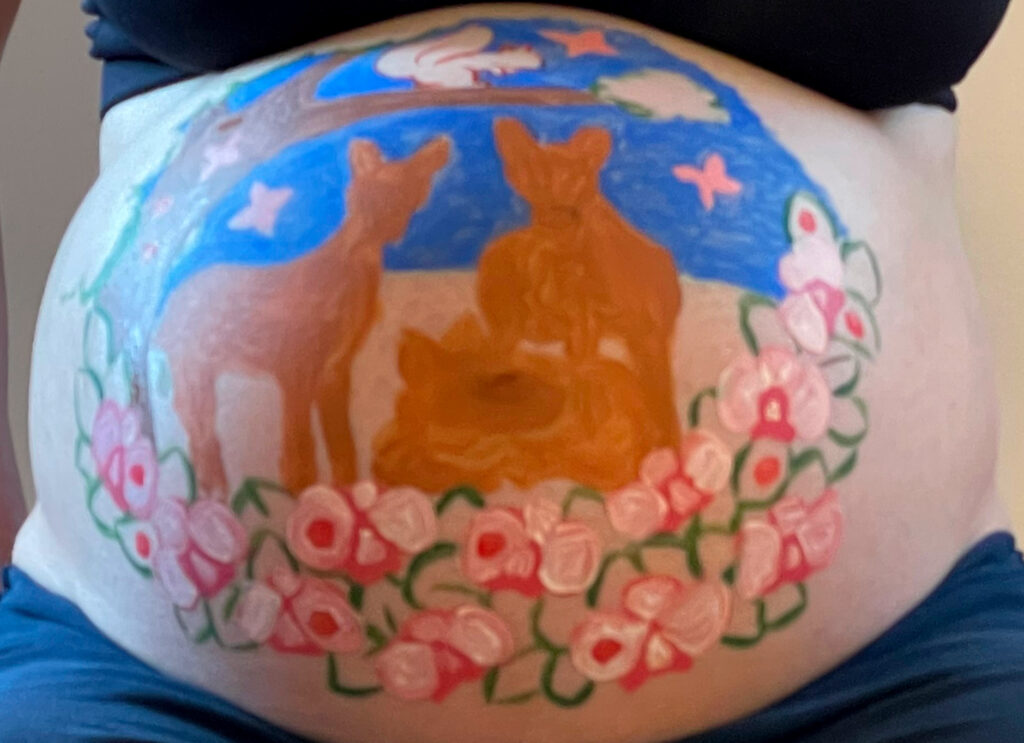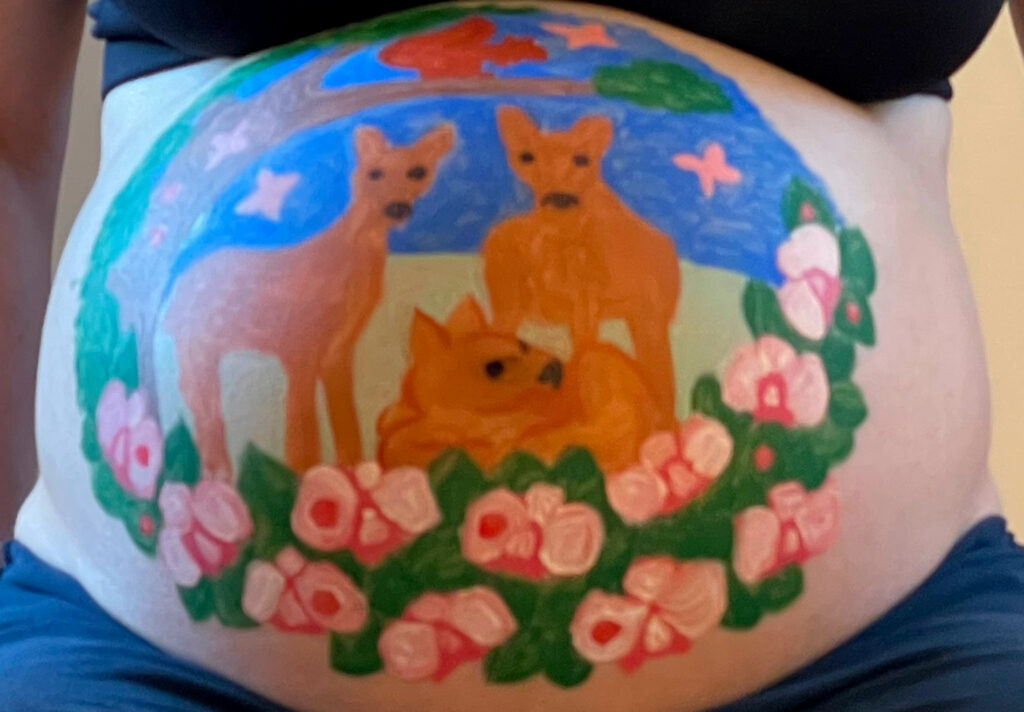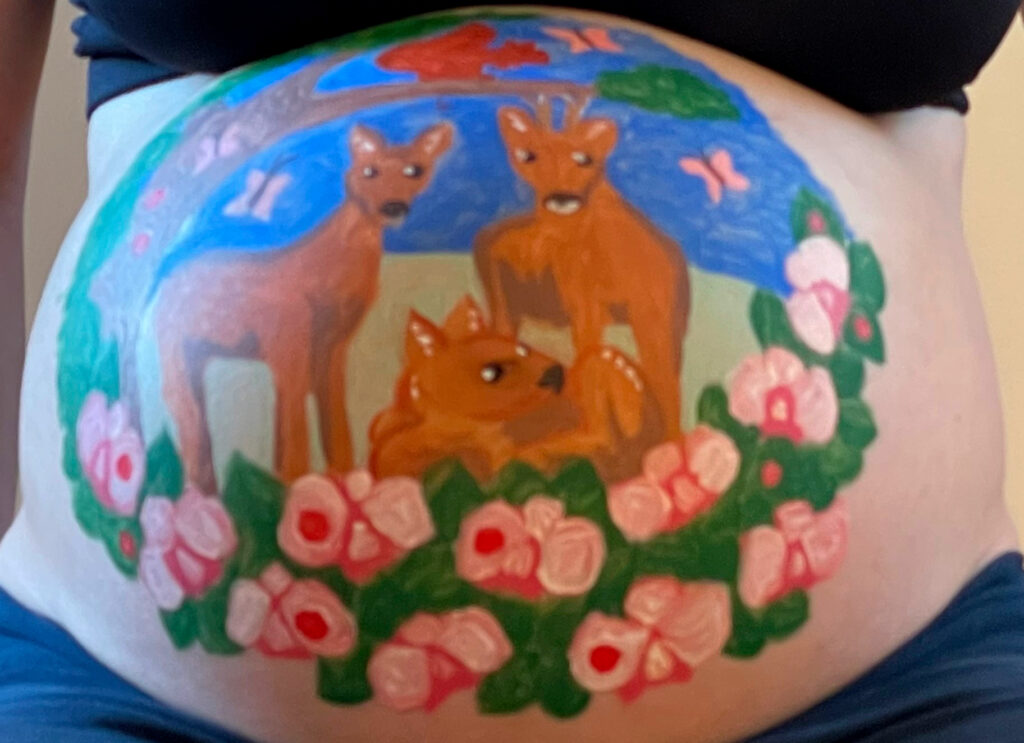 And the final result again: