A couple of days ago, I had another lovely afternoon of bodypainting a baby belly. My friend who has been the "canvas" for the "earth" picture two years ago is currently pregnant with her third child and asked me to create another colorful memory.
This time, it is a fishbowl! See the result and read about the making of later in this post. If you look closely, you can see the cat.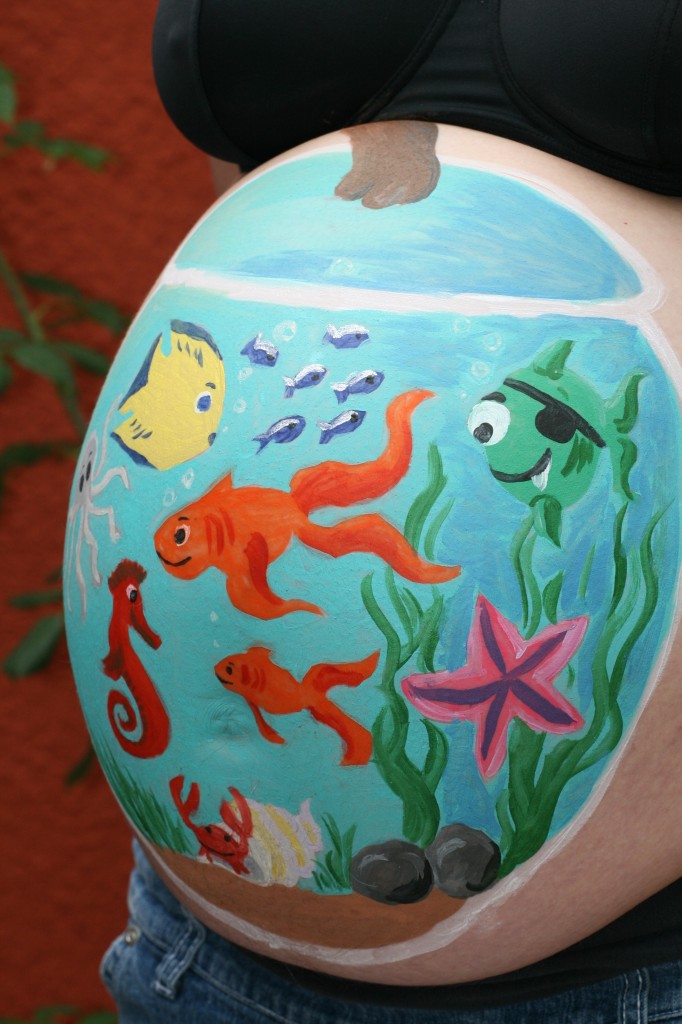 The colorful fishbowl.