While browsing through my photos, I found a series of shots which were taken during one of my bodypainting sessions. Last year, a friend of mine was pregnant and I had the honor to paint the earth on her belly.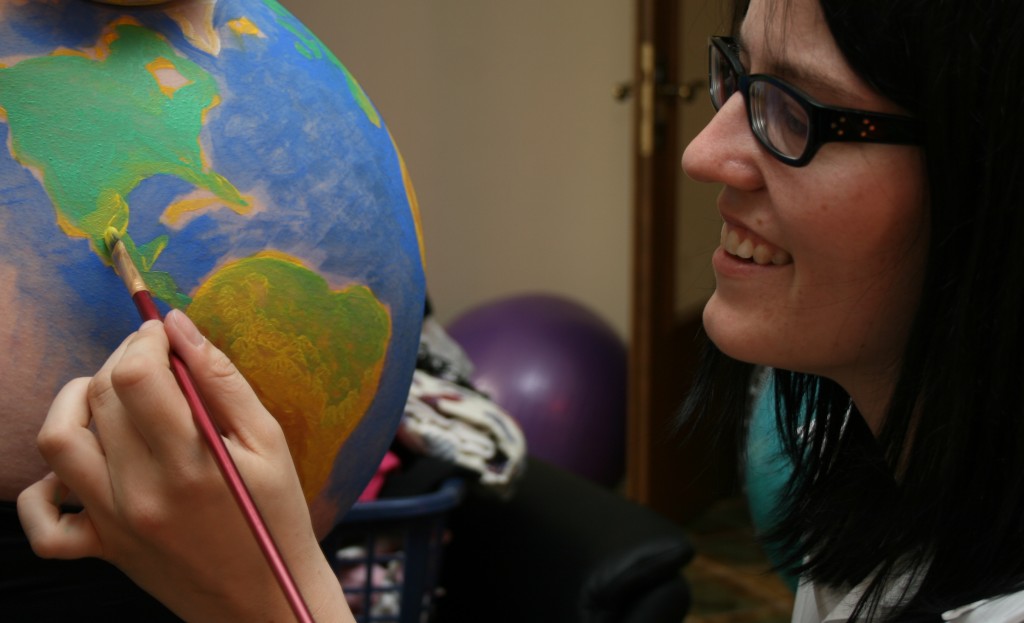 I used Kryolan Aquacolor paint, water color brushes and small sponges. This is only the second body painting I ever made. Beforehand, I got some helpful hints from Oona regarding the materials. Thank you for that, Oona!
The master was an old globe that I inherited from an aunt of mine.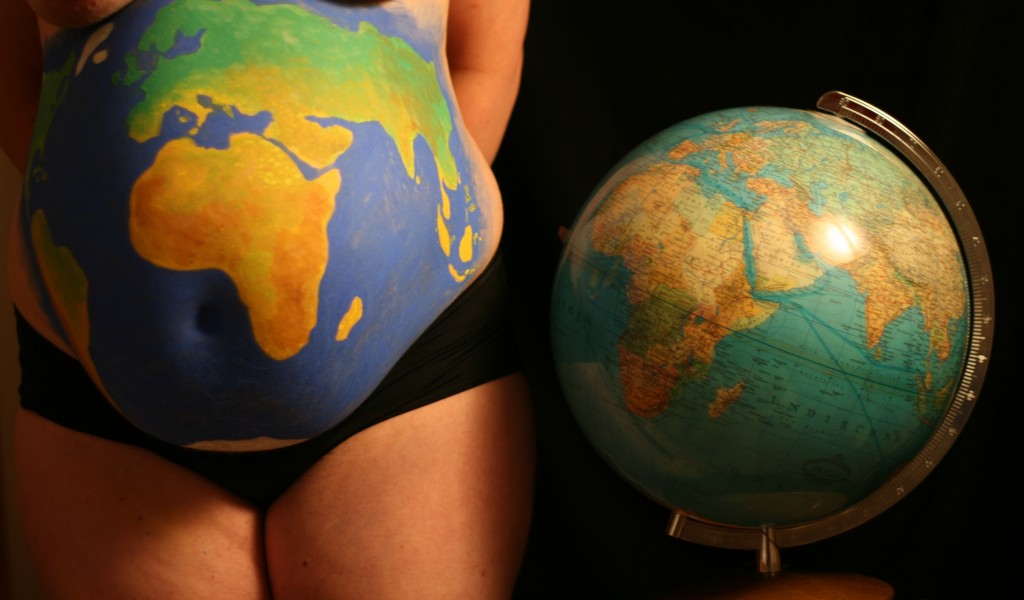 It took about 2 hours to paint the globe, including some breaks for the lovely "canvas" to rest. Even though her job was only to sit still, it was more exhausting than you'd expect.
In the end, even the big sister of the baby inside the belly wanted to take part in the painting.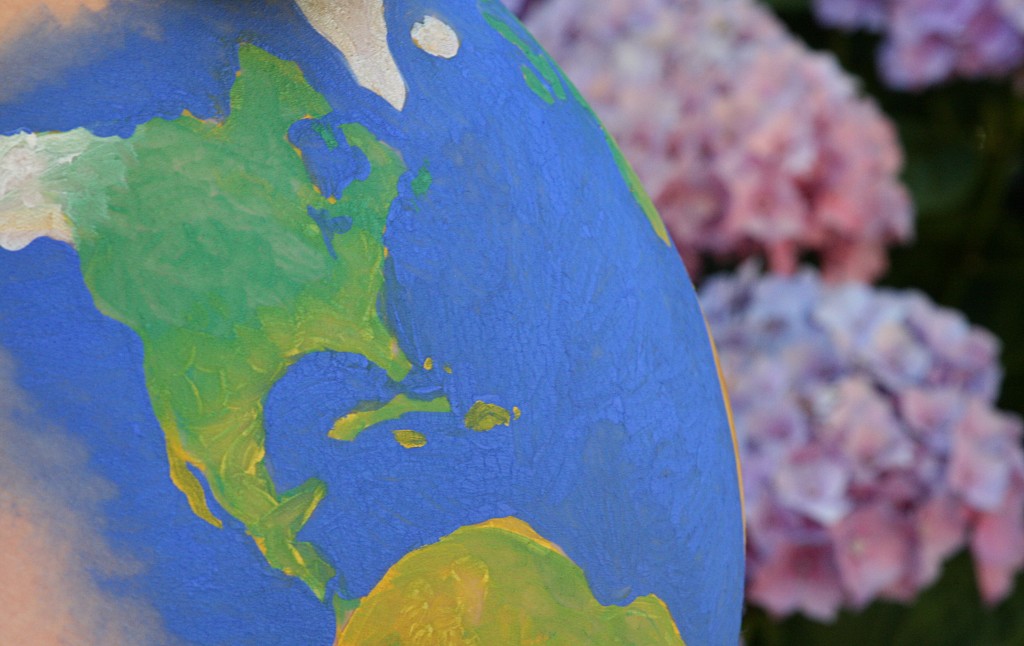 The final result. One can see the fading ocean on the left bottom corner (fading created by using a small sponge) and the texture of the dried color.
Photos were taken by the father of the baby. By now, the earth's baby is already born and about one year old. I guess one day, she will see the pictures and understand that she used to be a canvas.
I thank all people involved in this session for their enthusiasm and spirit throughout the whole day. It was a really nice experience for me and a great chance to do some bodypainting art. Thanks a lot!