I recently had the pleasure of making another baby belly body painting. My dear pregnant friend is a little obsessed with turquoise and thus the belly is themed in that color. She chose a beautiful symbol of growth, a tree with strong roots and a wide crown. See the final picture here, following by the making of and some close-ups.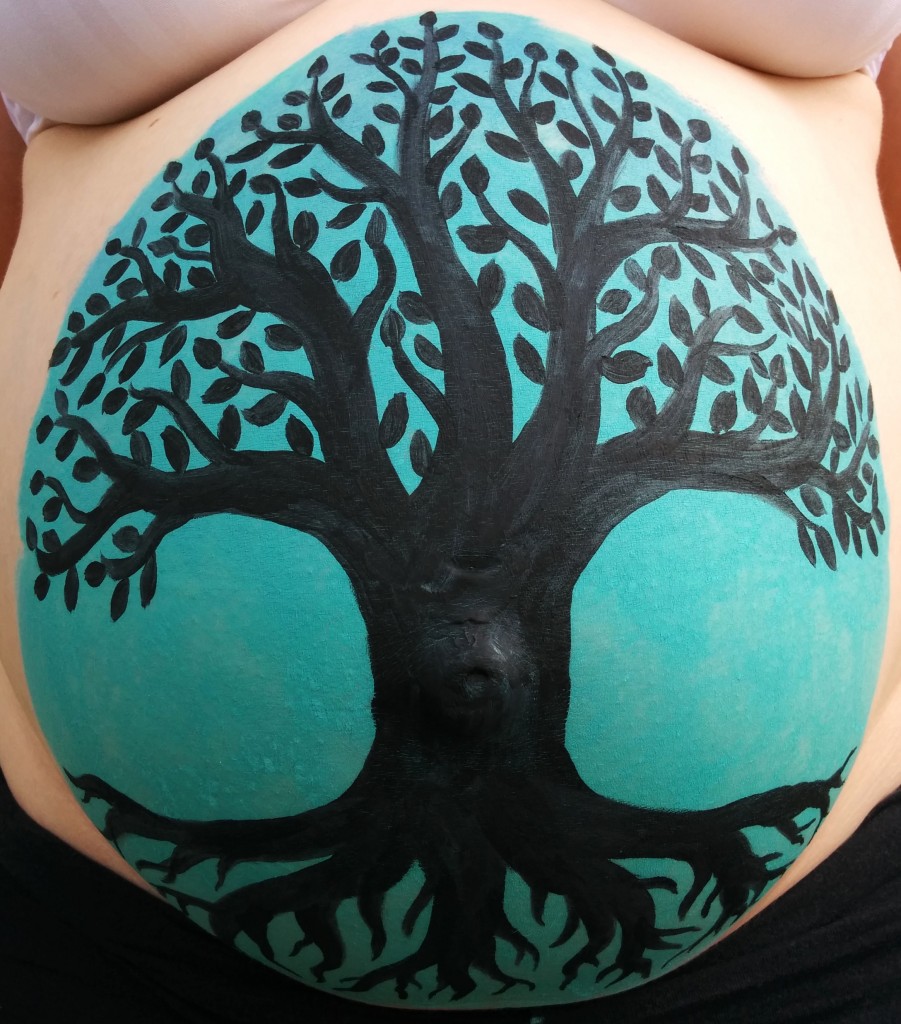 It all started with the turquoise foundation. If you look closely, you see a slight gradient into cyan at the top. (It was more visible in reality than on the pictures.)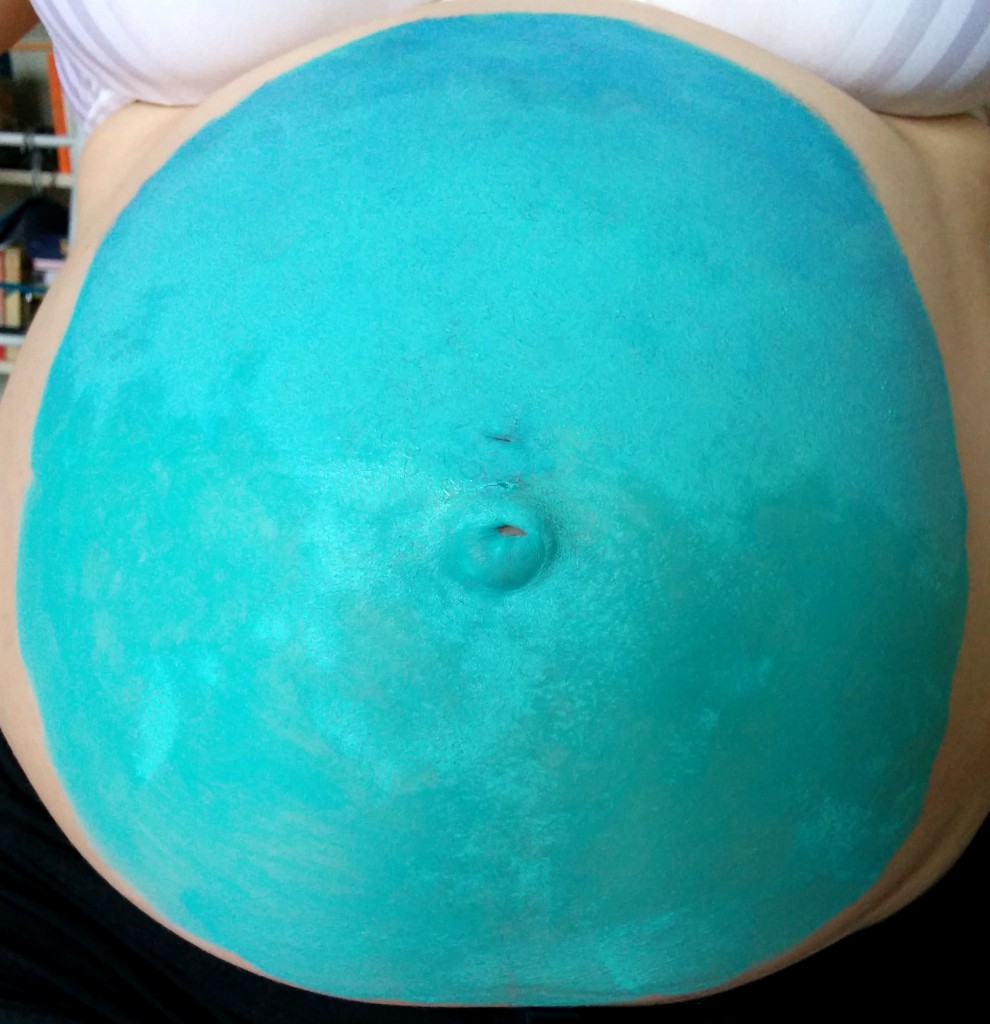 Adding the roots: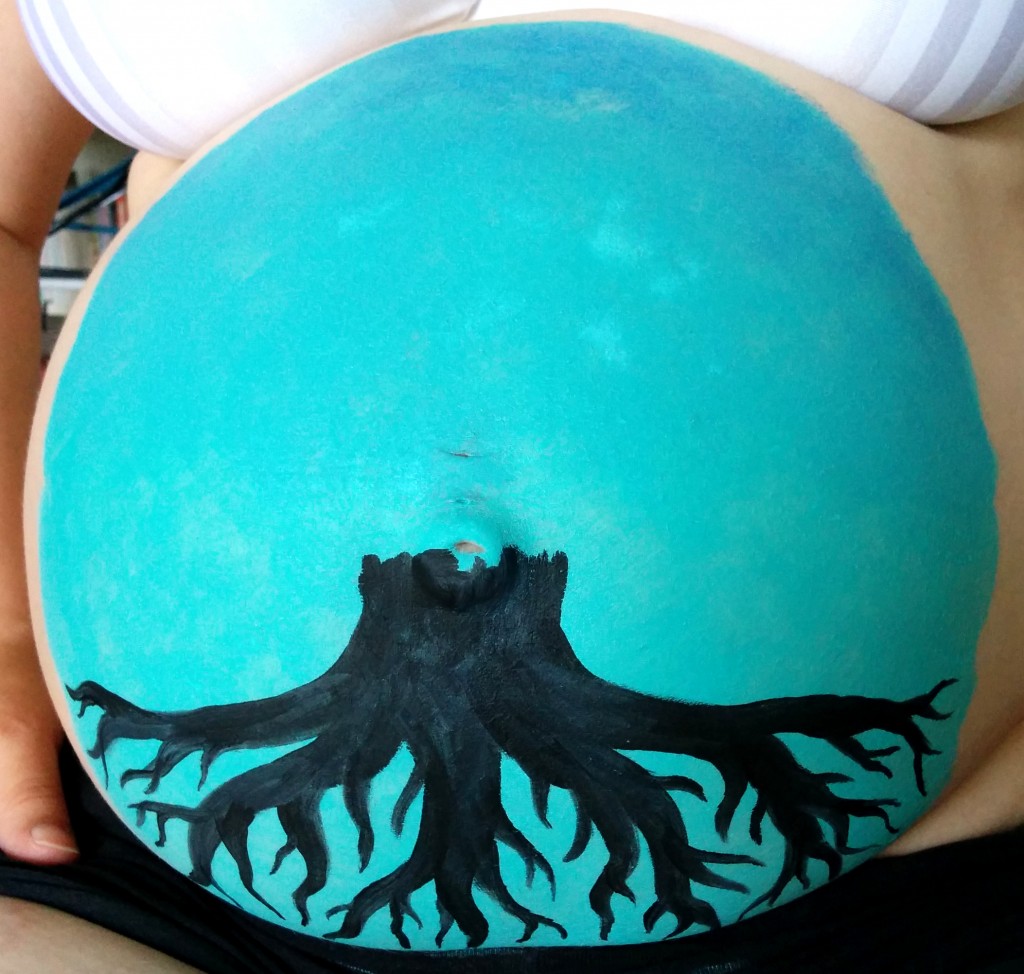 Let the bigger branches grow: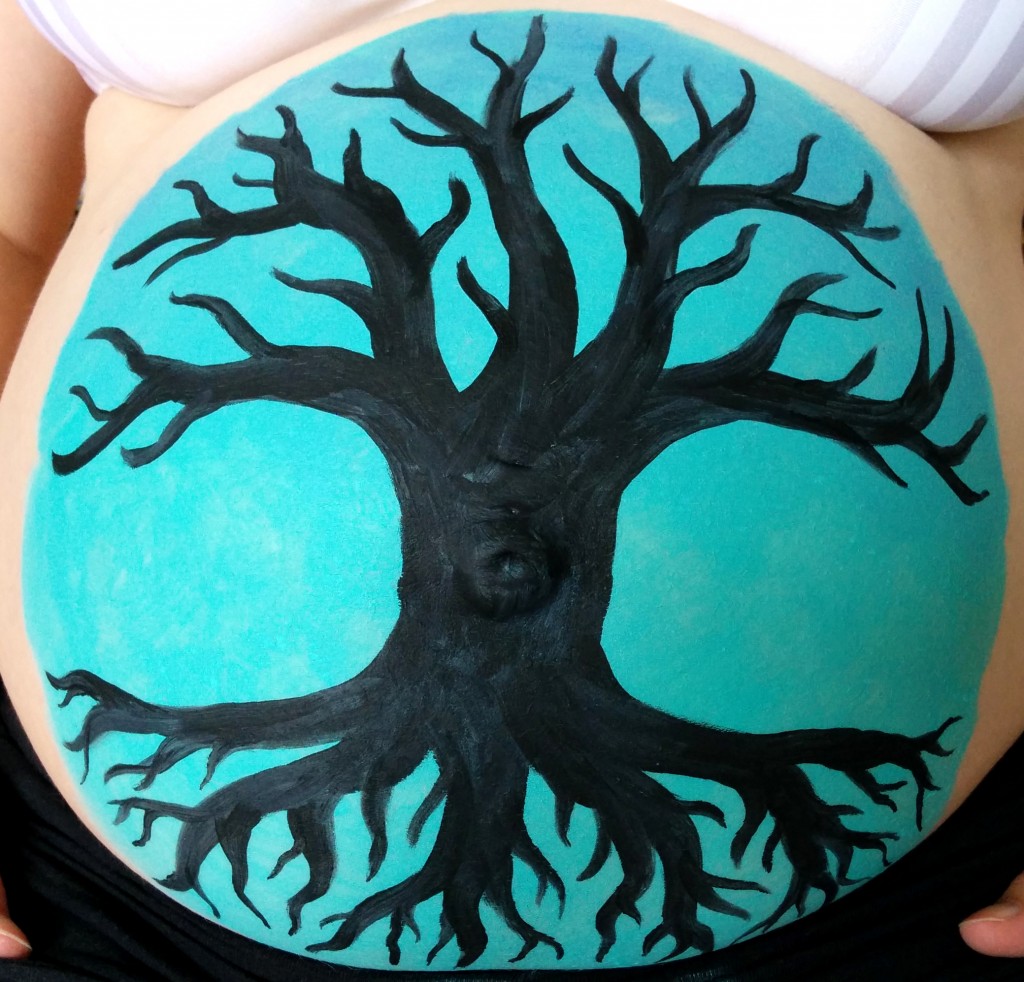 Then filling the crown: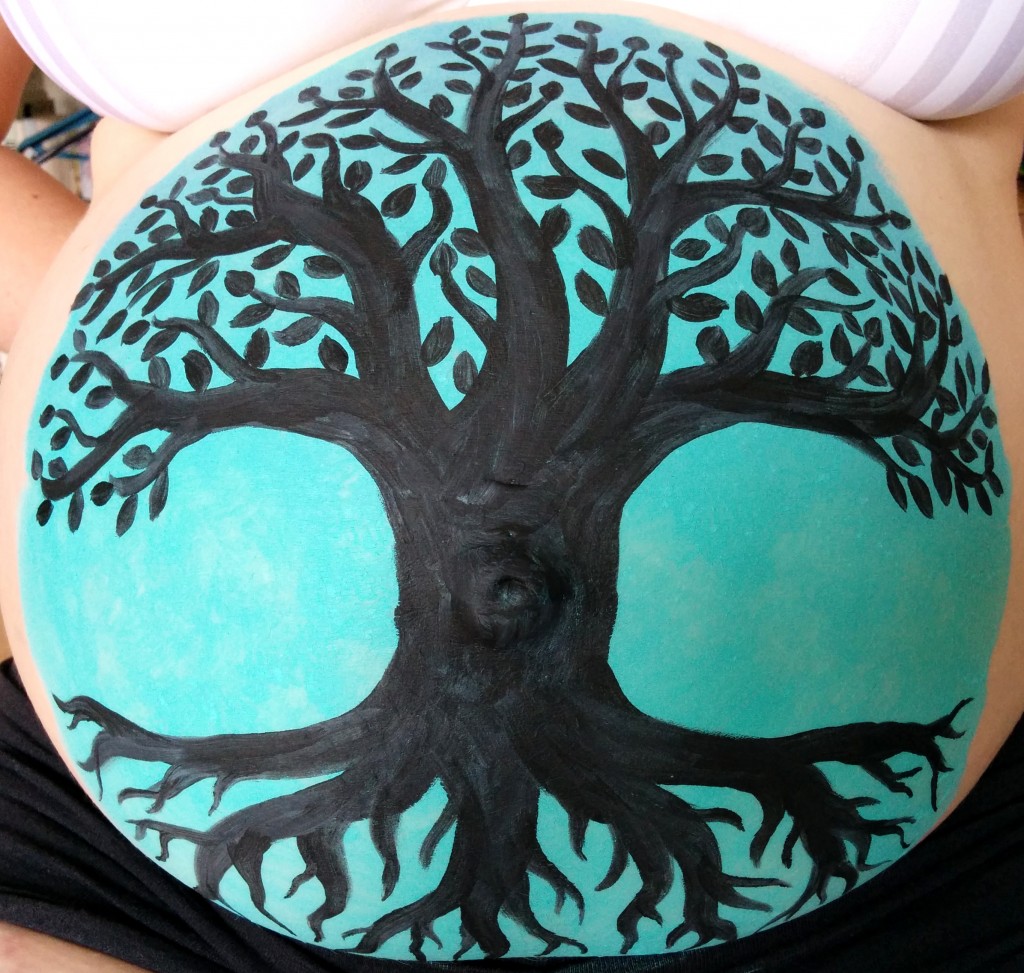 A shot from the side: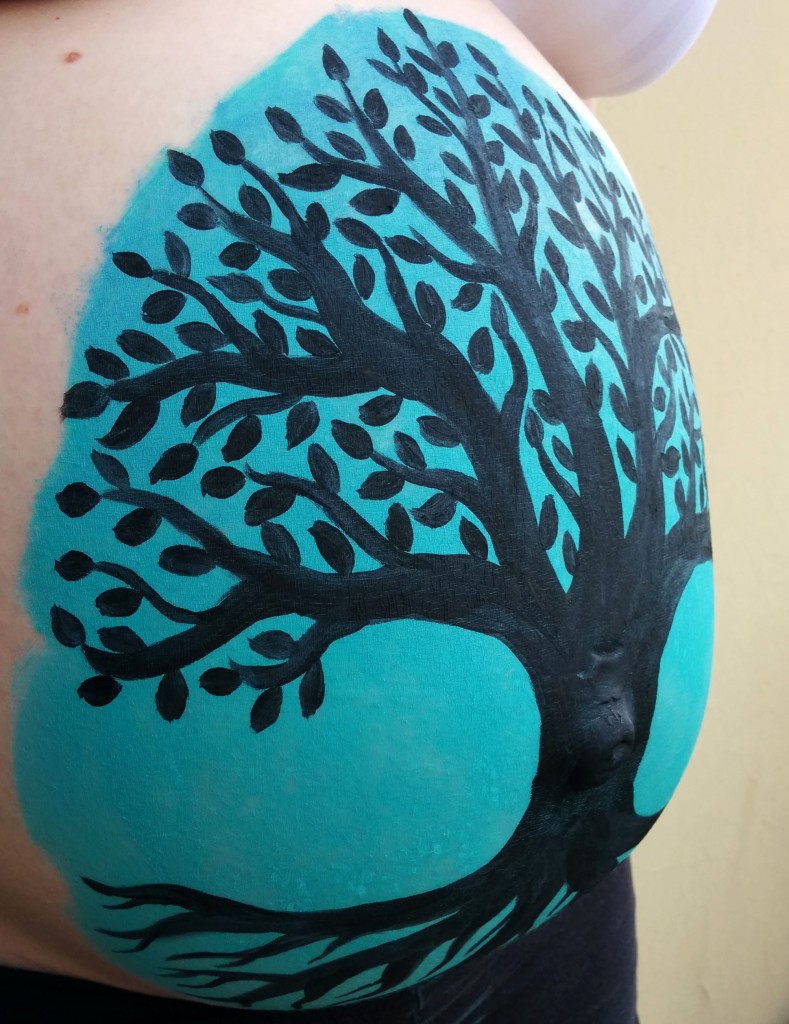 And a close-up of the leafs: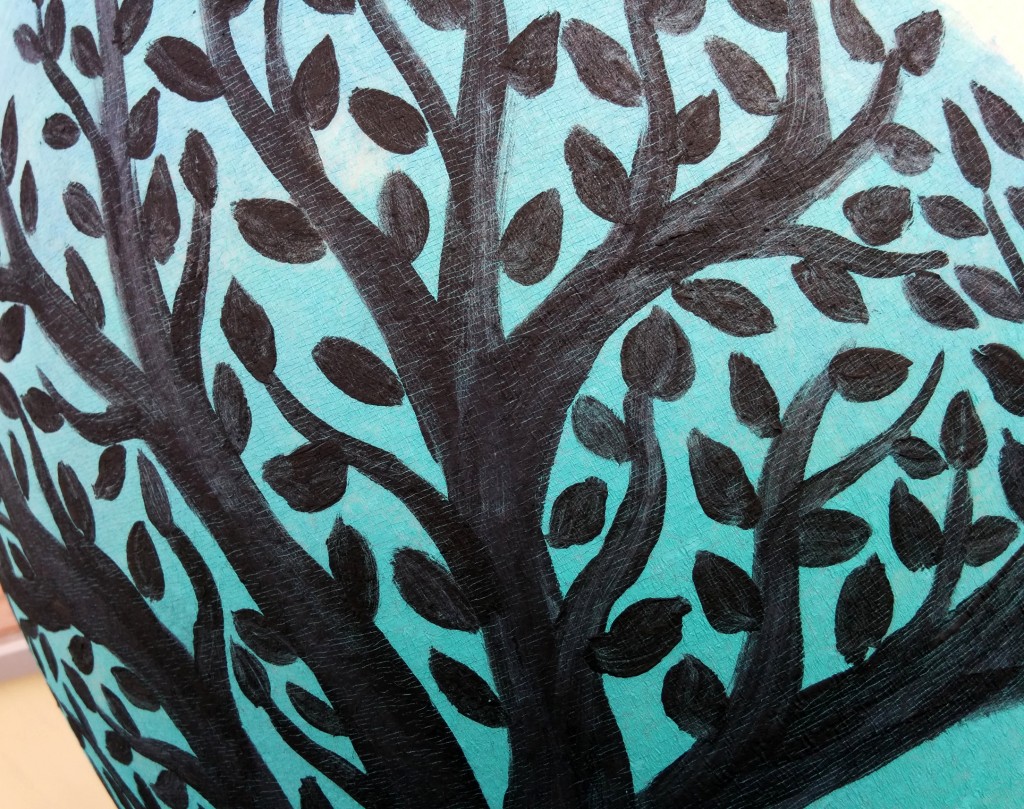 I thank my friend for a lovely weekend and wish the little one all the best for the future. May it grow as well as the tree.