This body painting featured a colorful mandala. However, the choice of colors was delicate and needed supervision by an art director – the (soon) big sister of the baby to come. Here's the final result: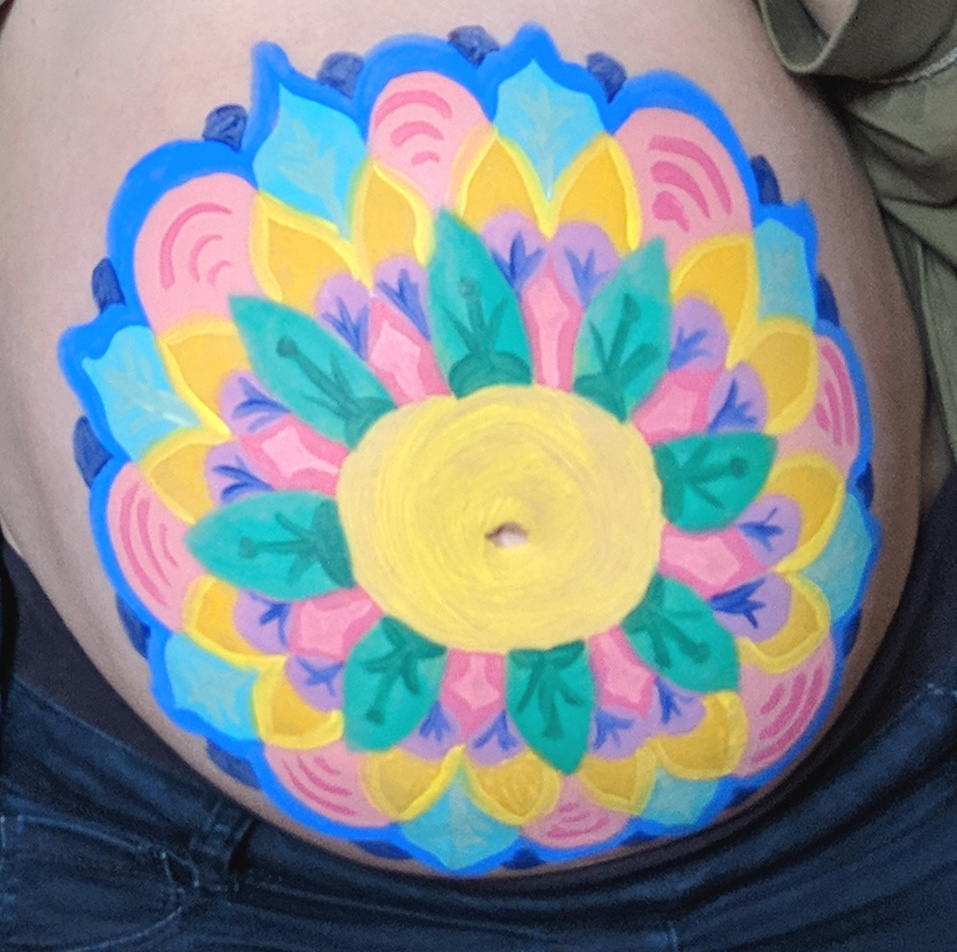 Read further for a making-of.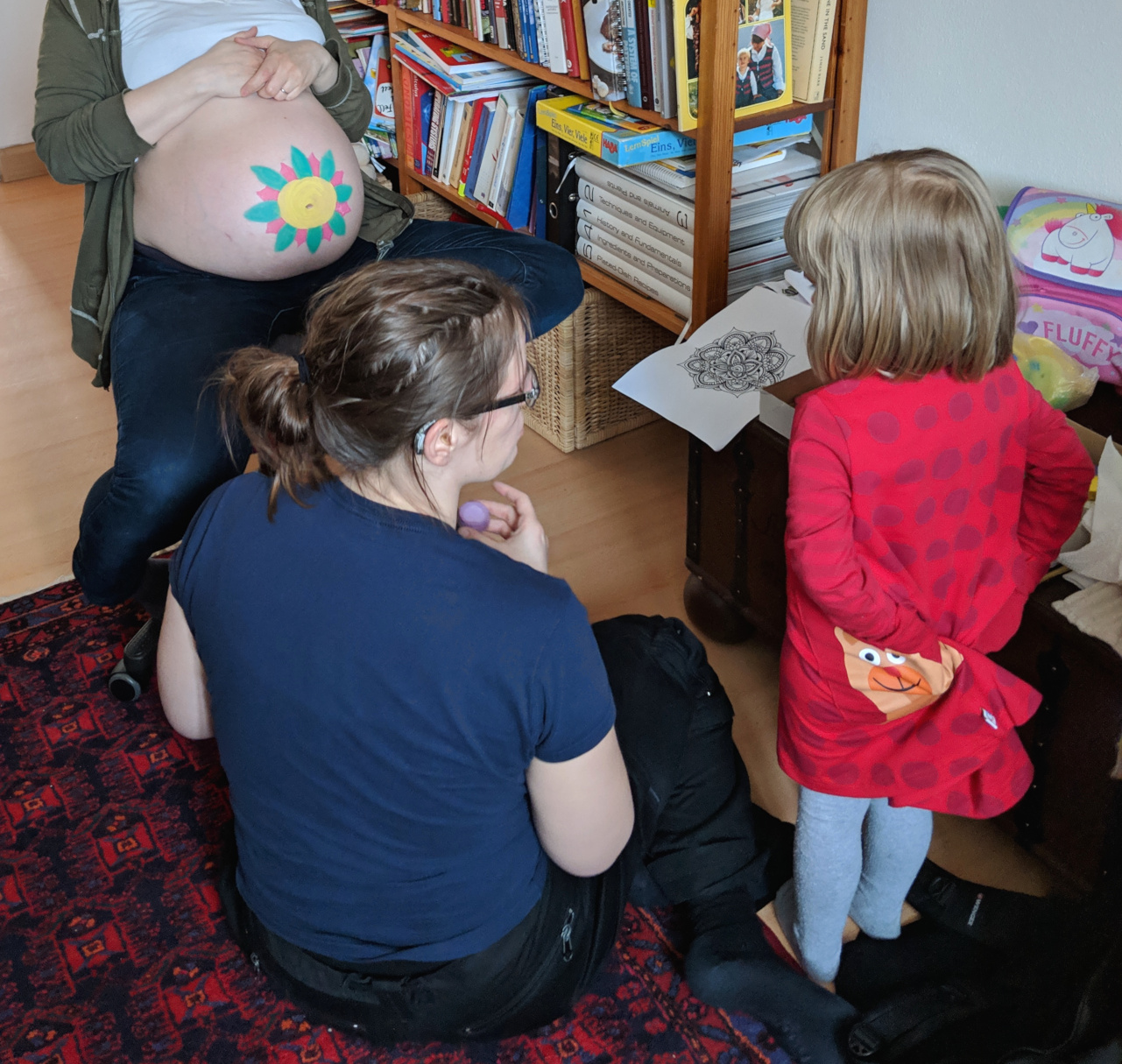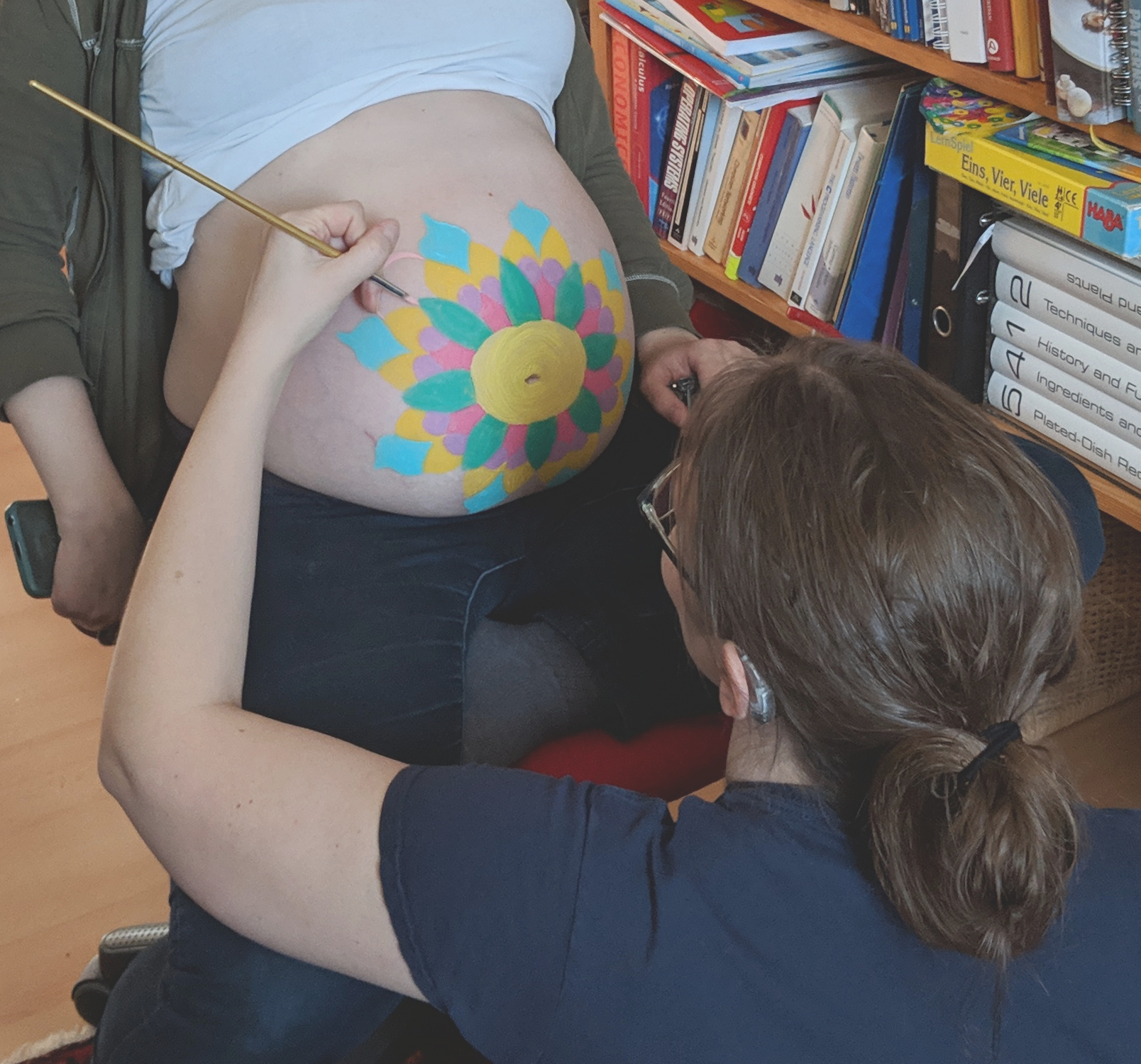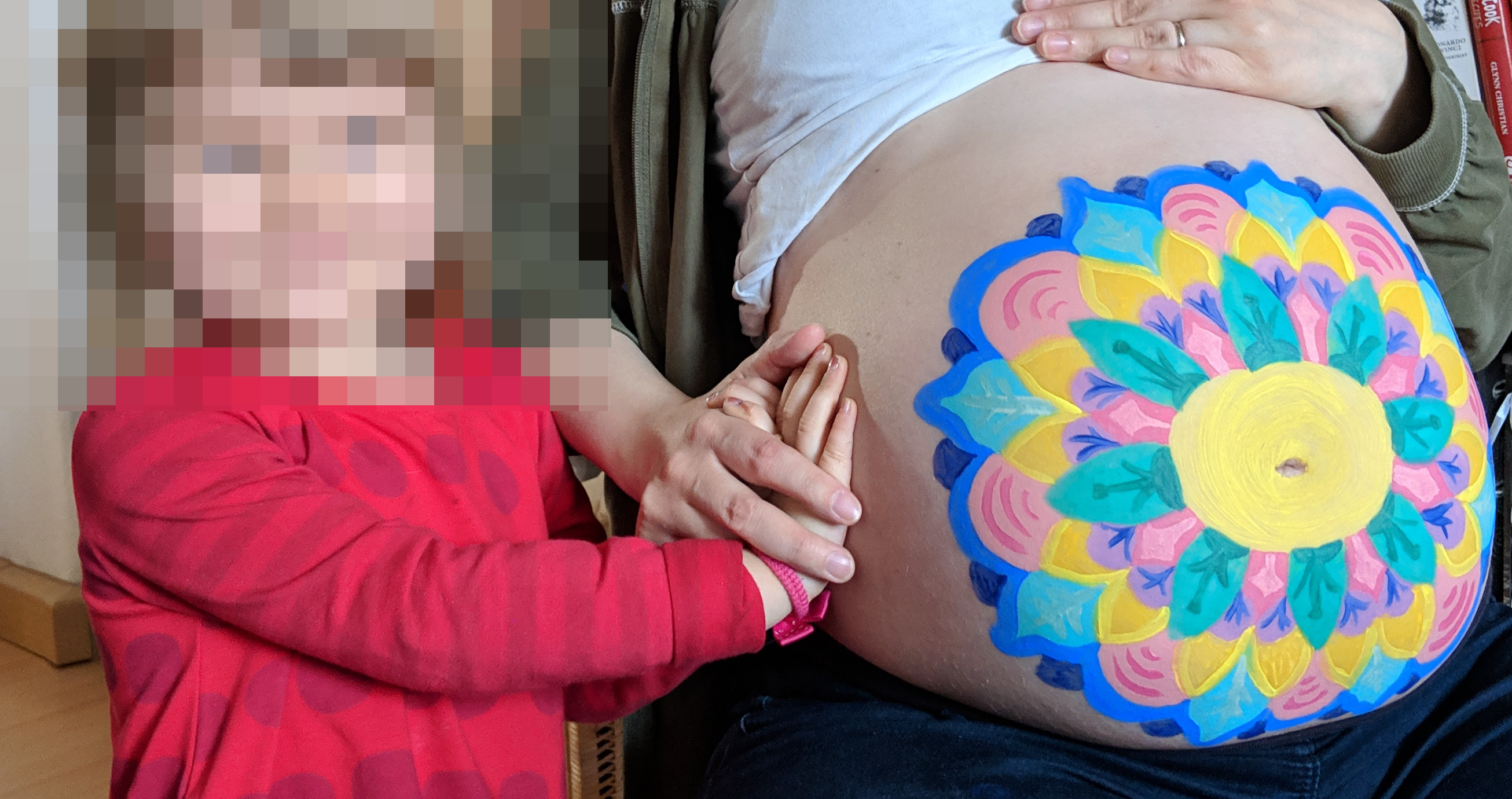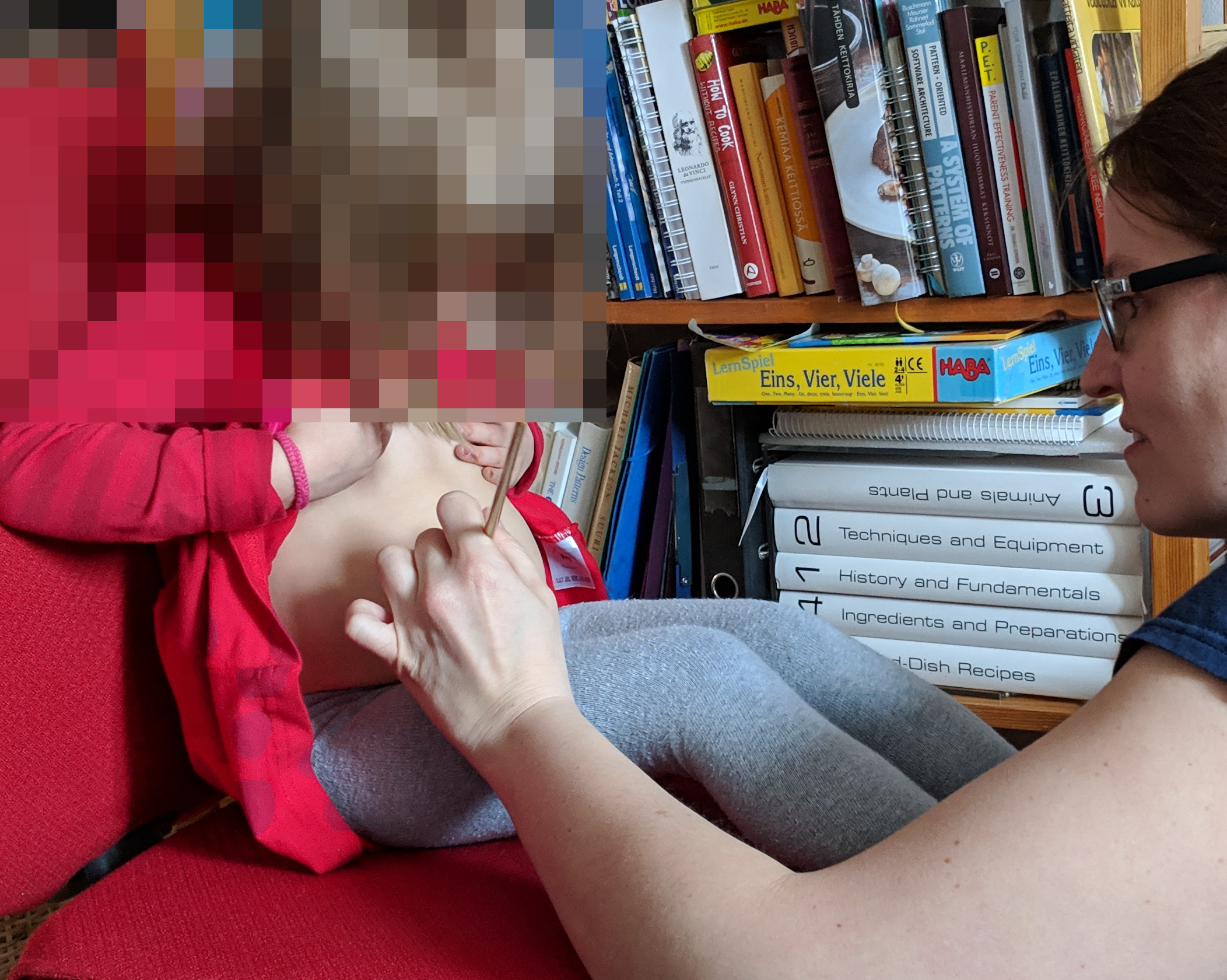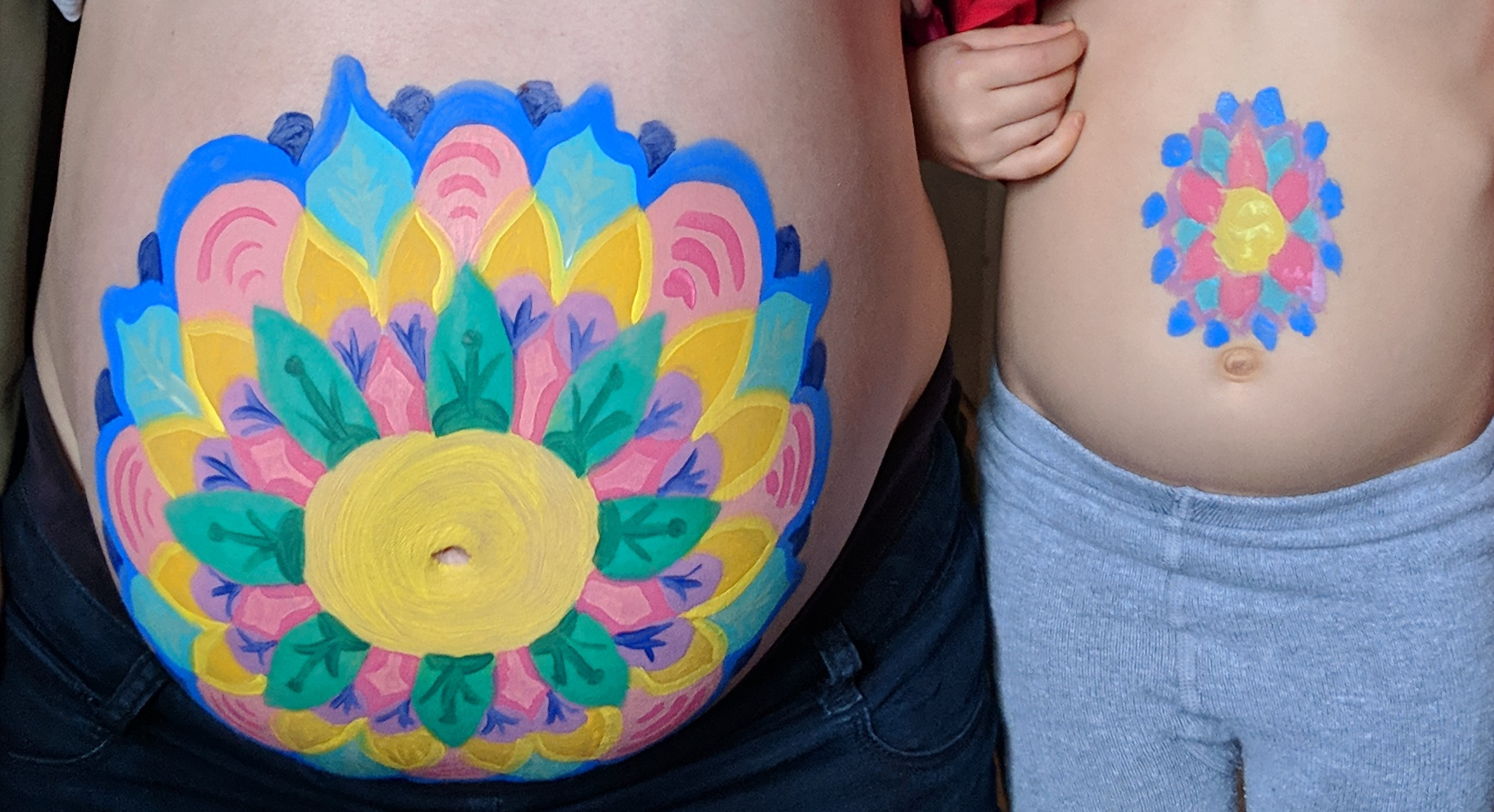 Meanwhile, the little brother came to this world – healthy and happy – and protected by his big sister. My best wishes to the family!