This belly painting is a tribute to the TV series Adventure Time. Little Finn goes on adventures in a post-apocalyptic world accompanied by his dog. As the baby is actually named Finn, it was only natural that the painting featured Finn as well: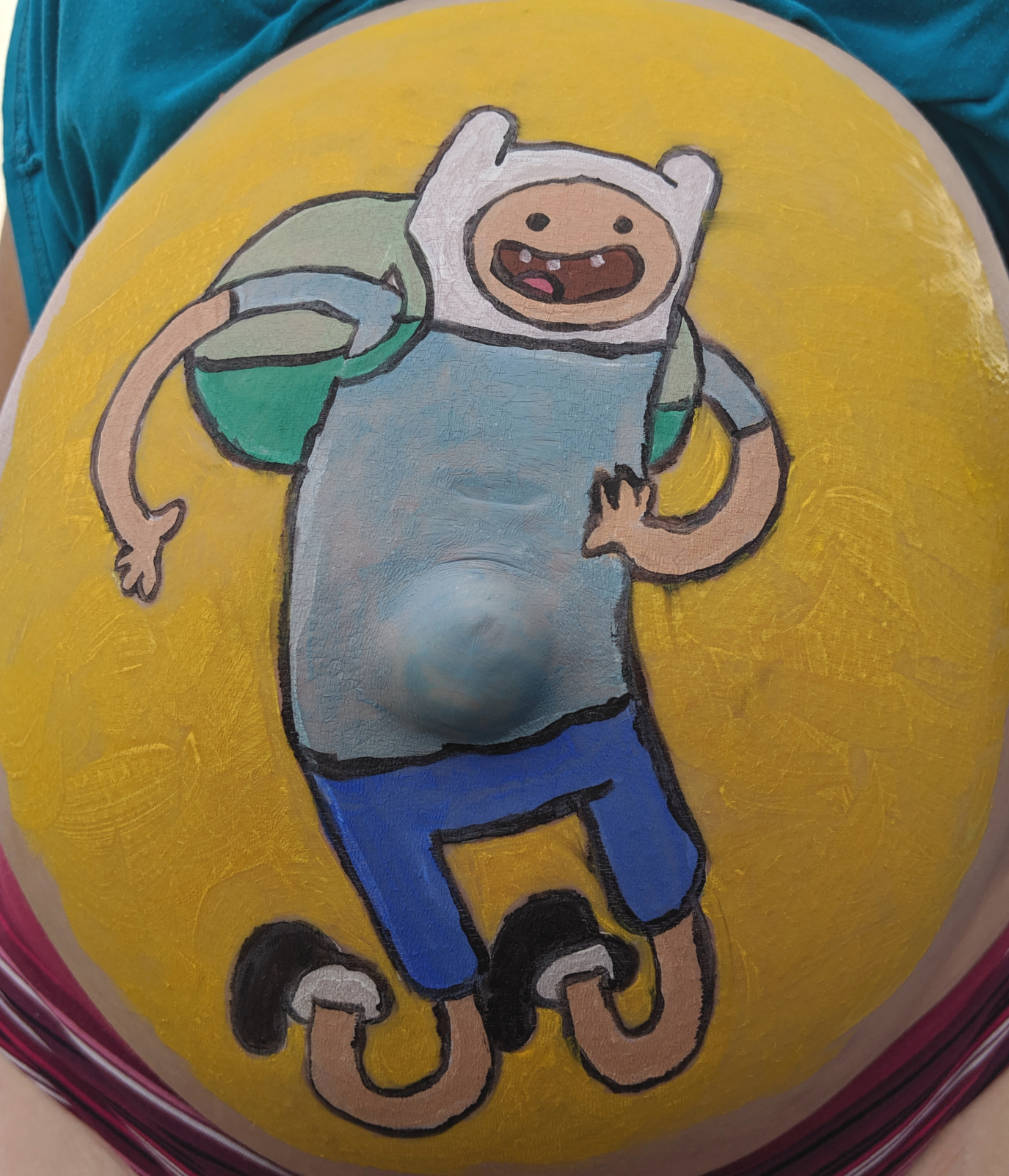 Read further for a making-of.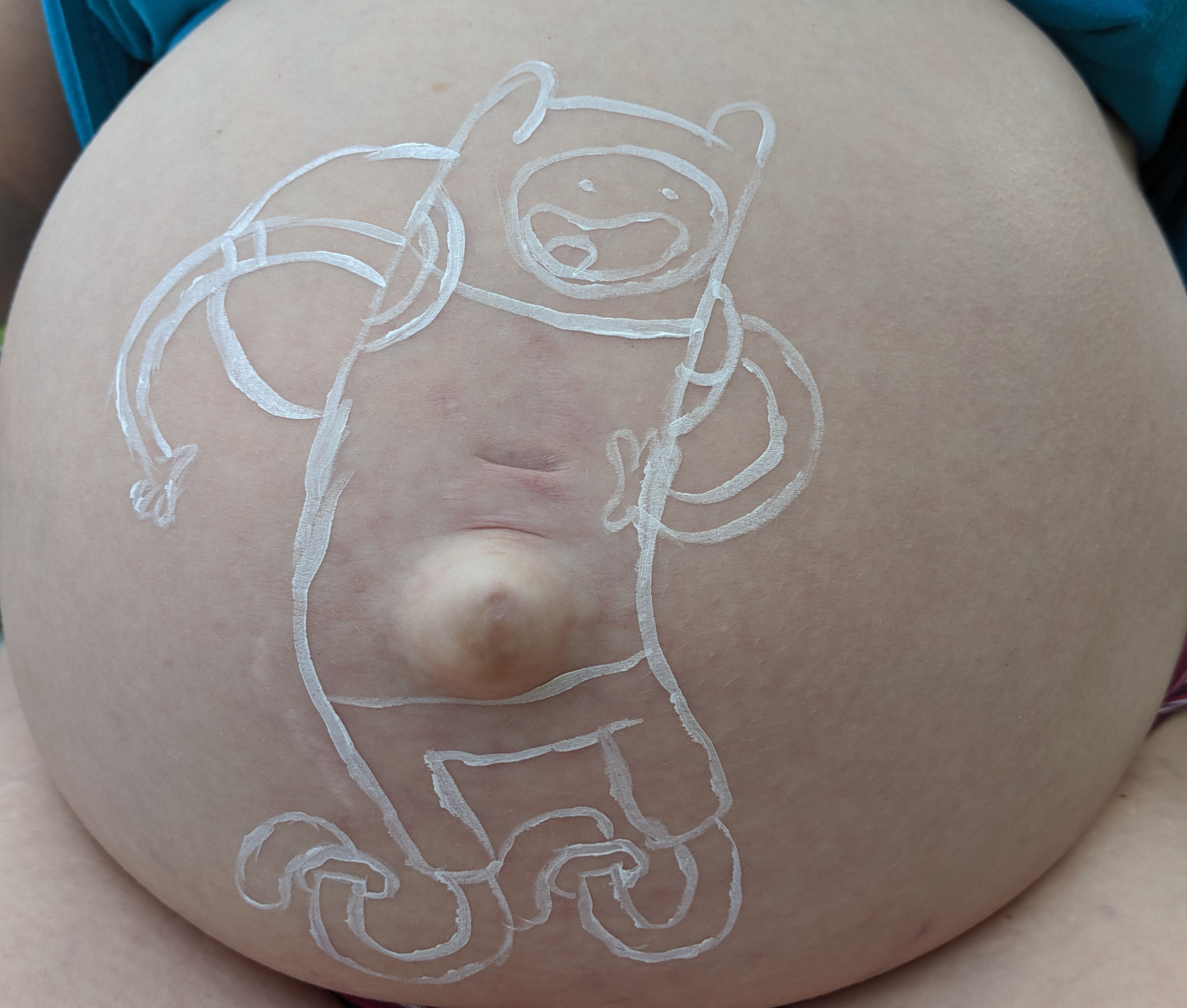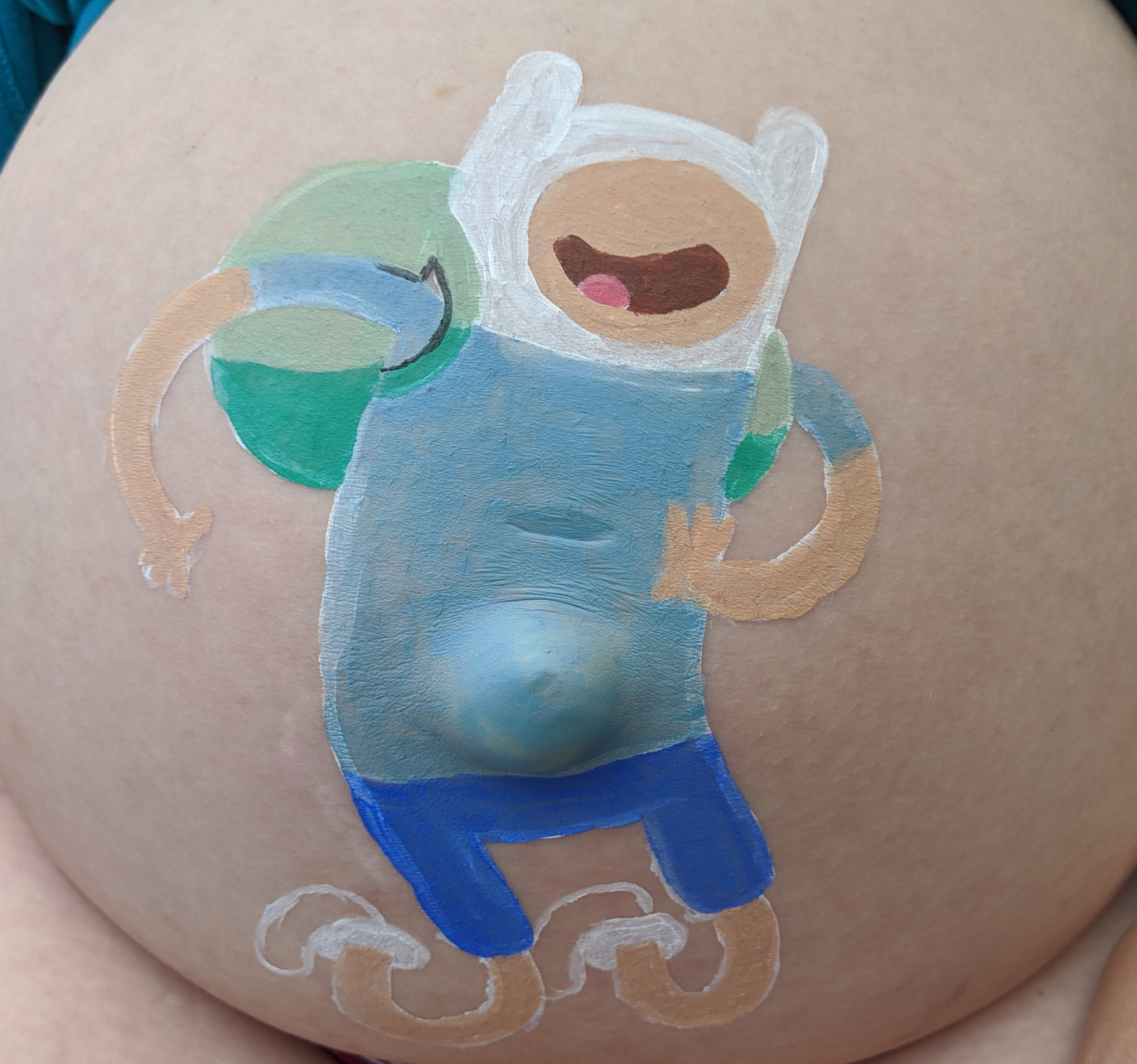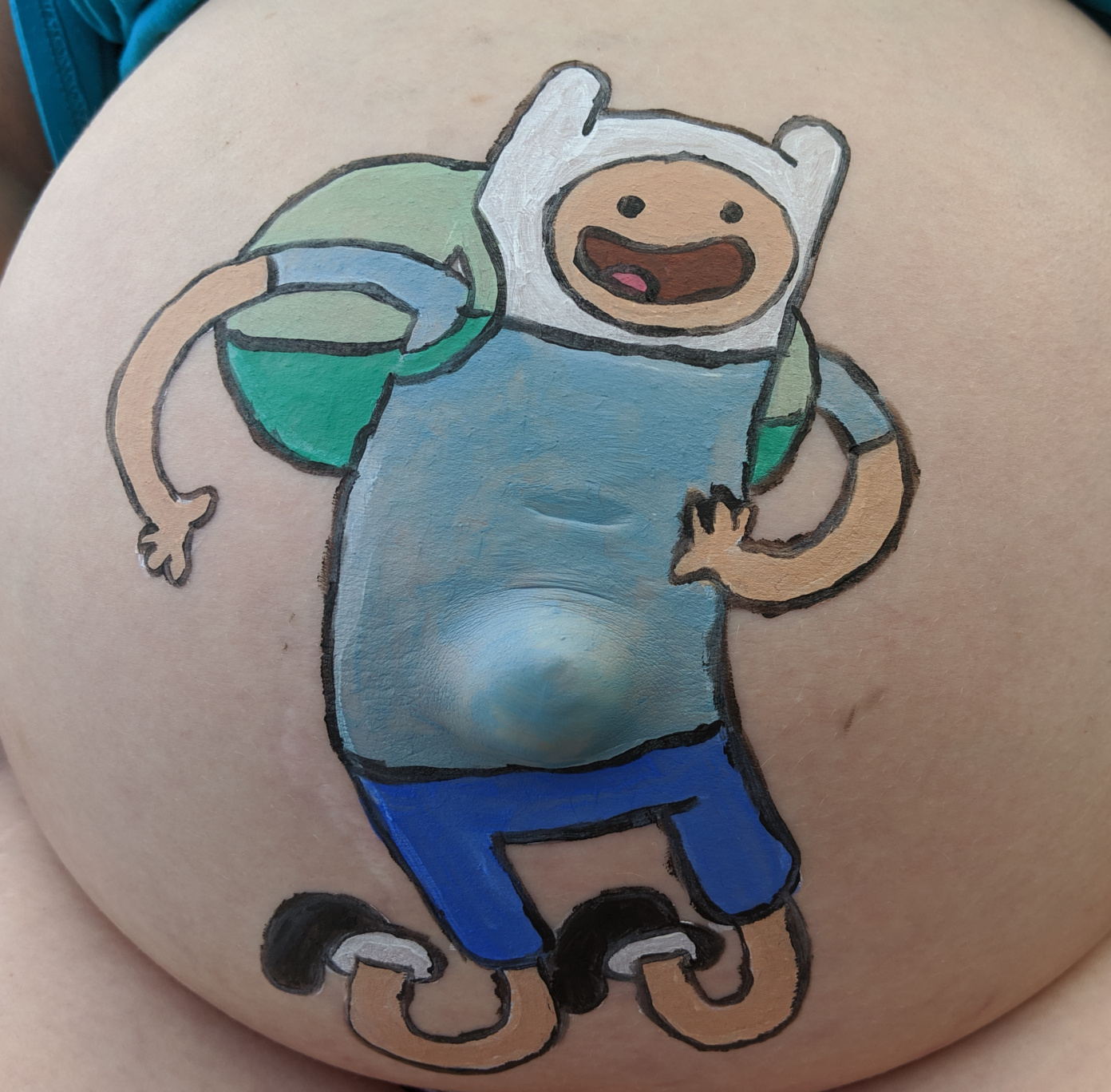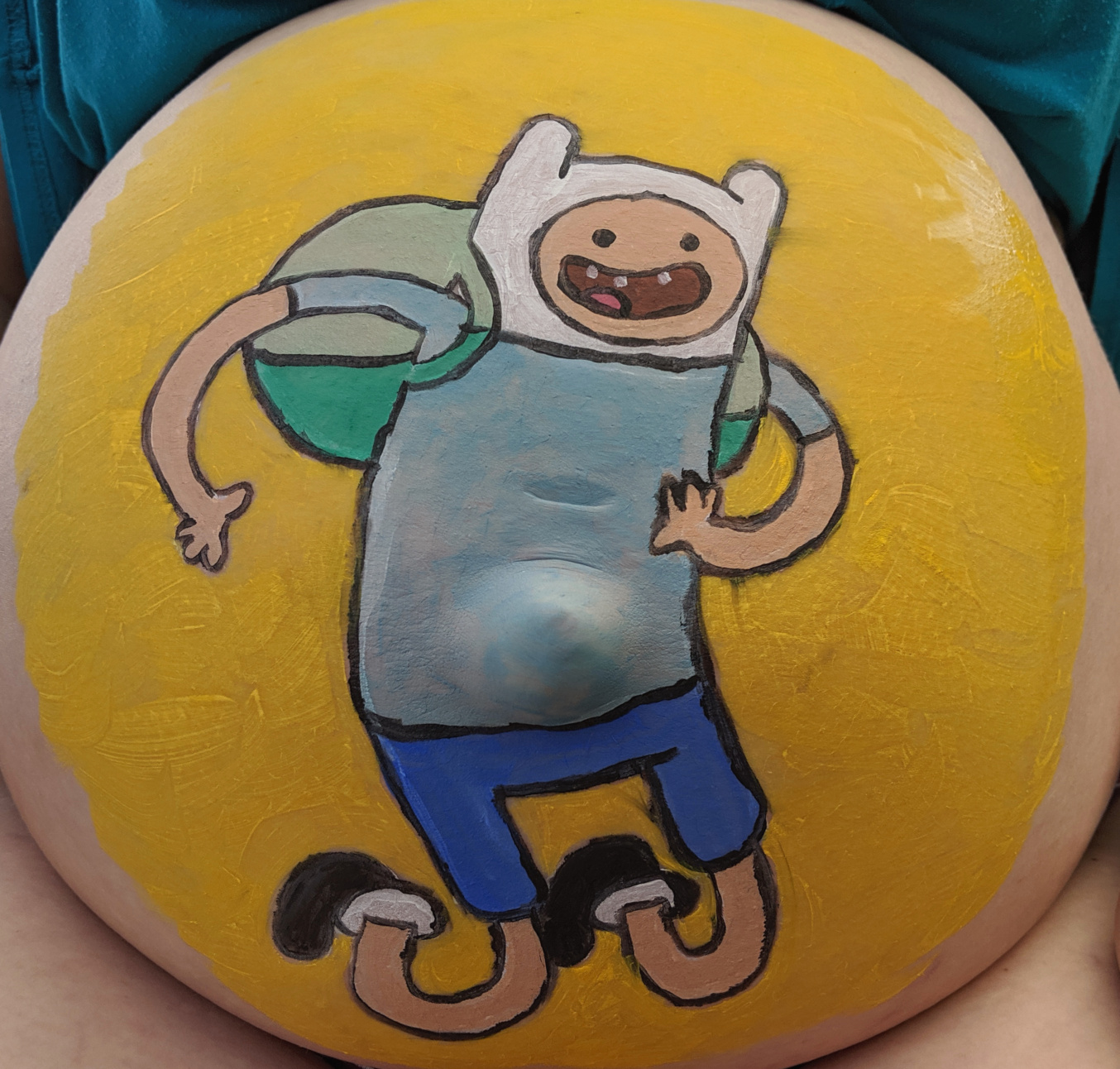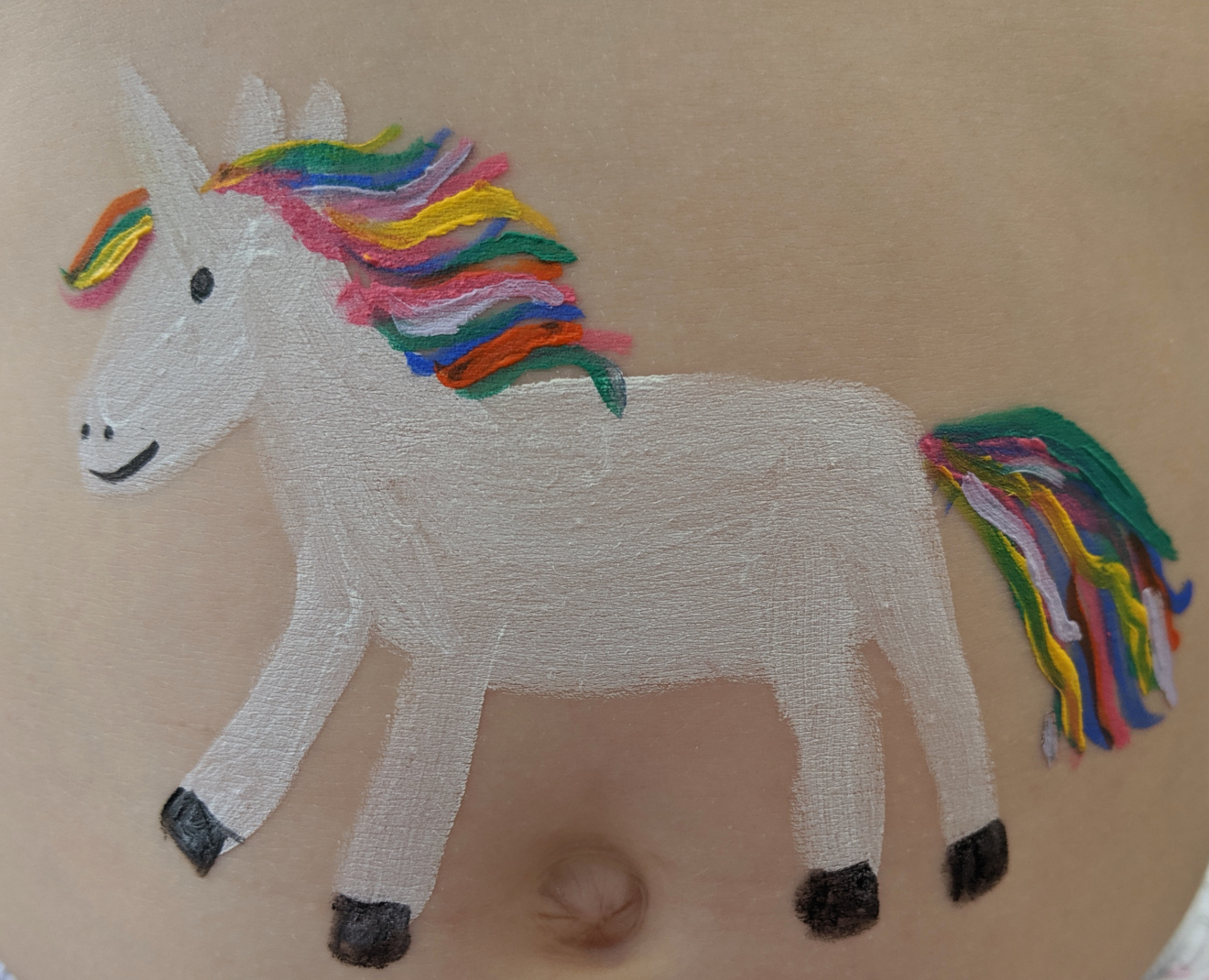 I truly hope baby Finn will not grow up in a post-apocalyptic world. May he experience awesome adventures though in his life! Meanwhile Finn was brought into this world. I wish the family all the best!