Recently, I made another baby belly body painting. This time, the image was a sleeping dragon. Here's the final picture: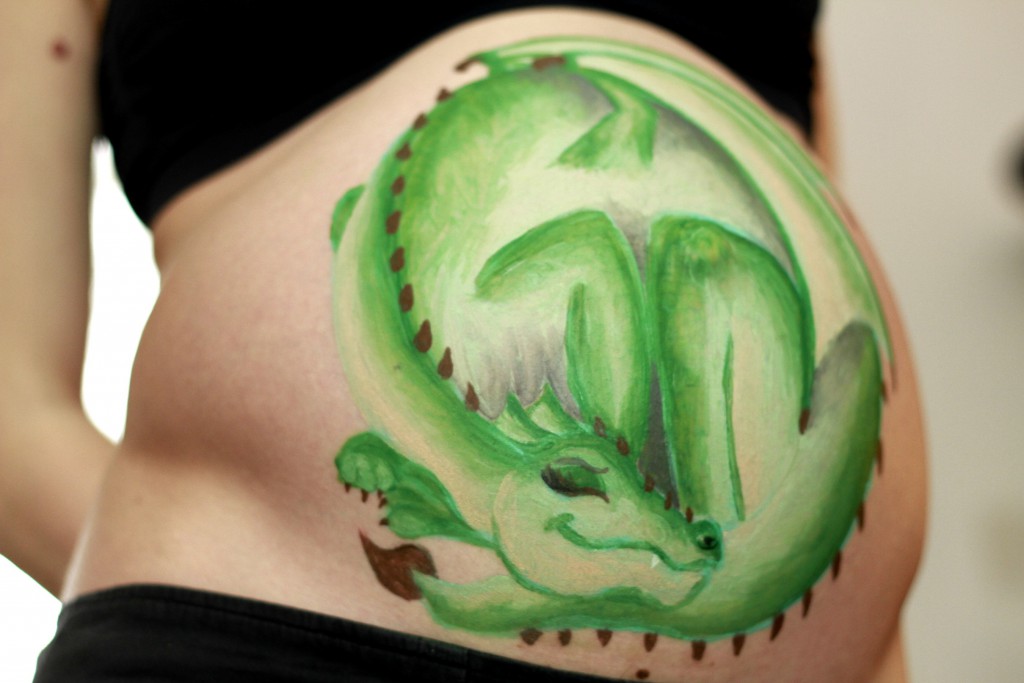 Read on for a making of of this body painting.
I started with the outline of the dragon in light green.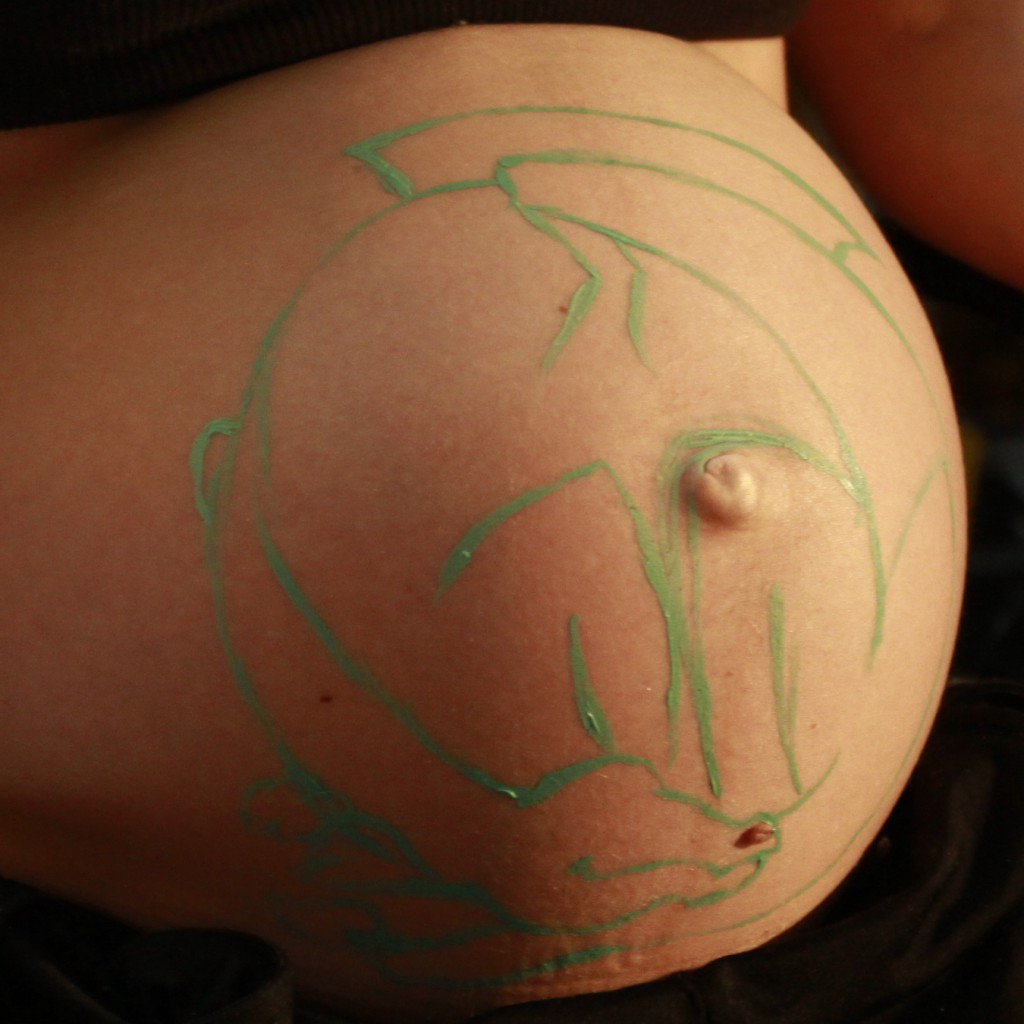 Continued with filling it with shades of green.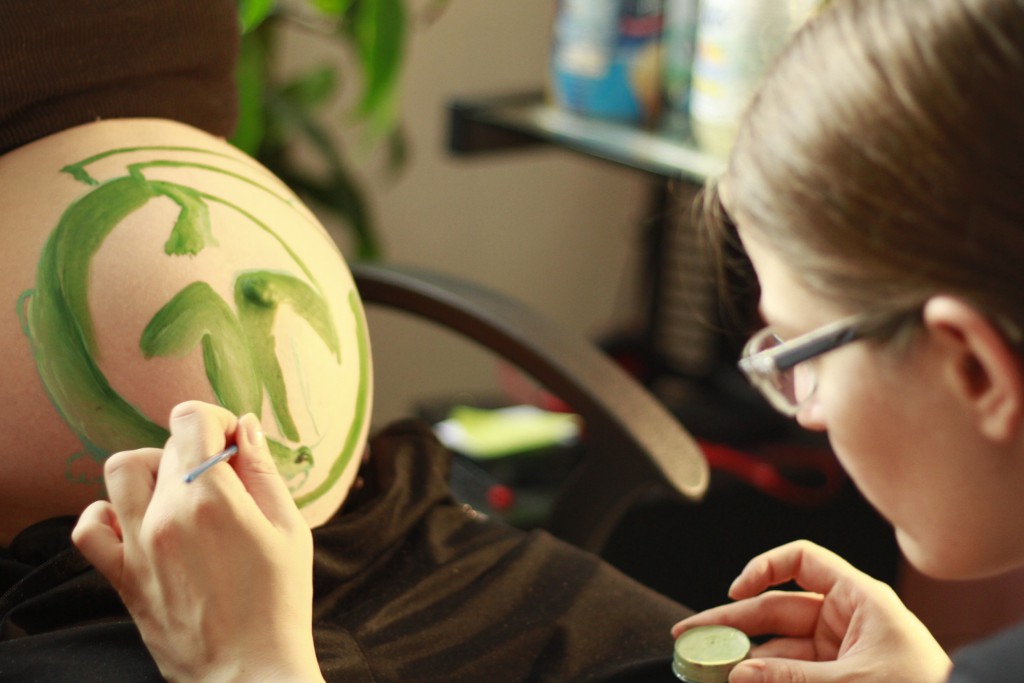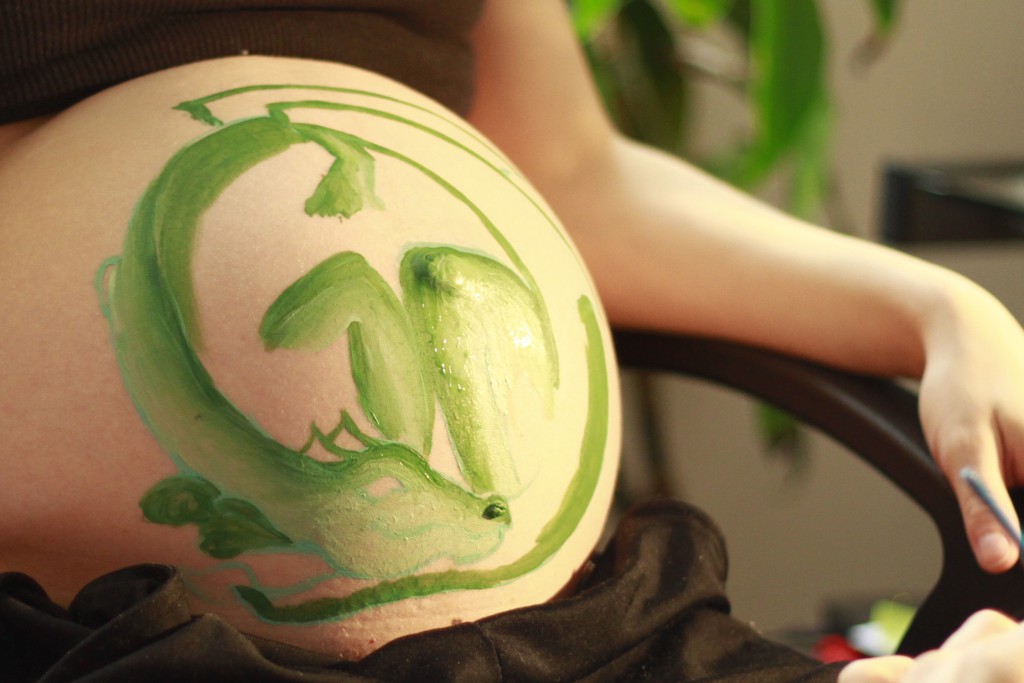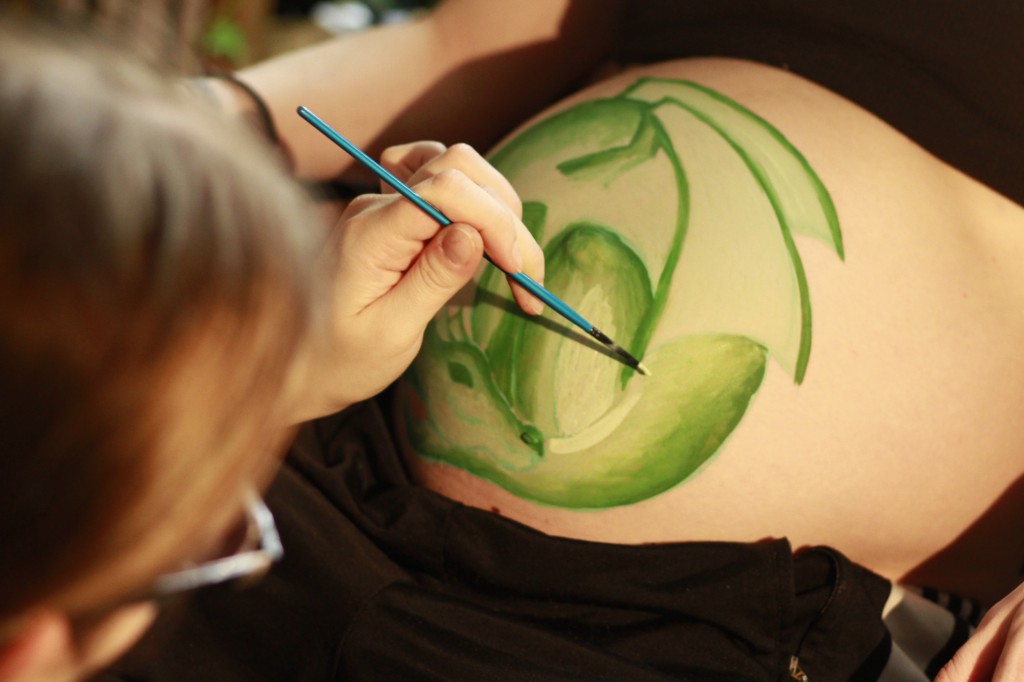 Adding deeper shadows in gray.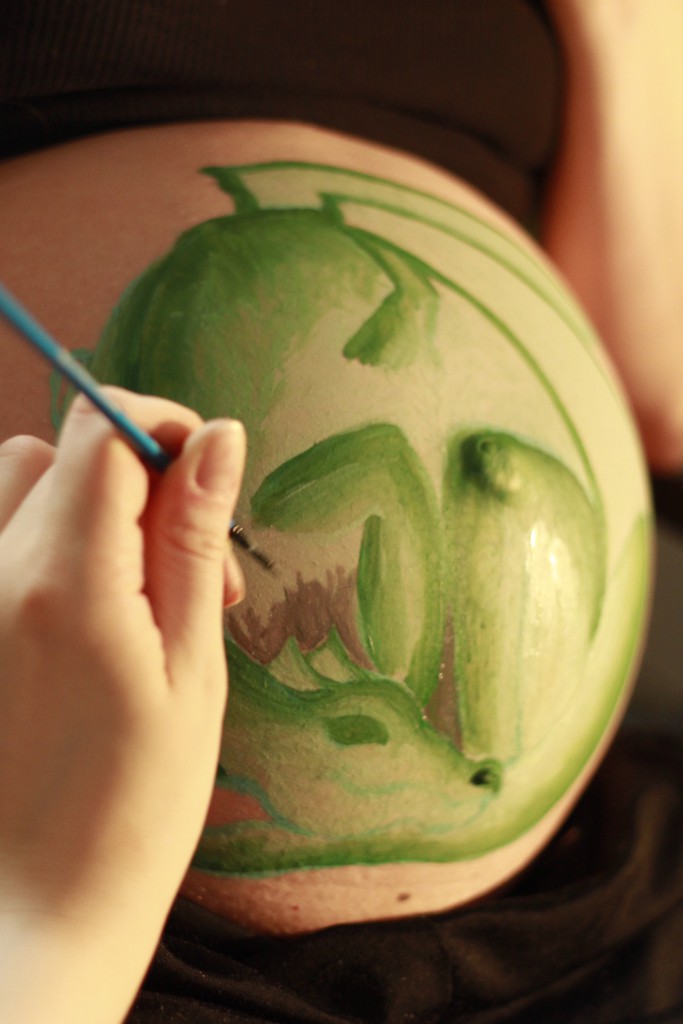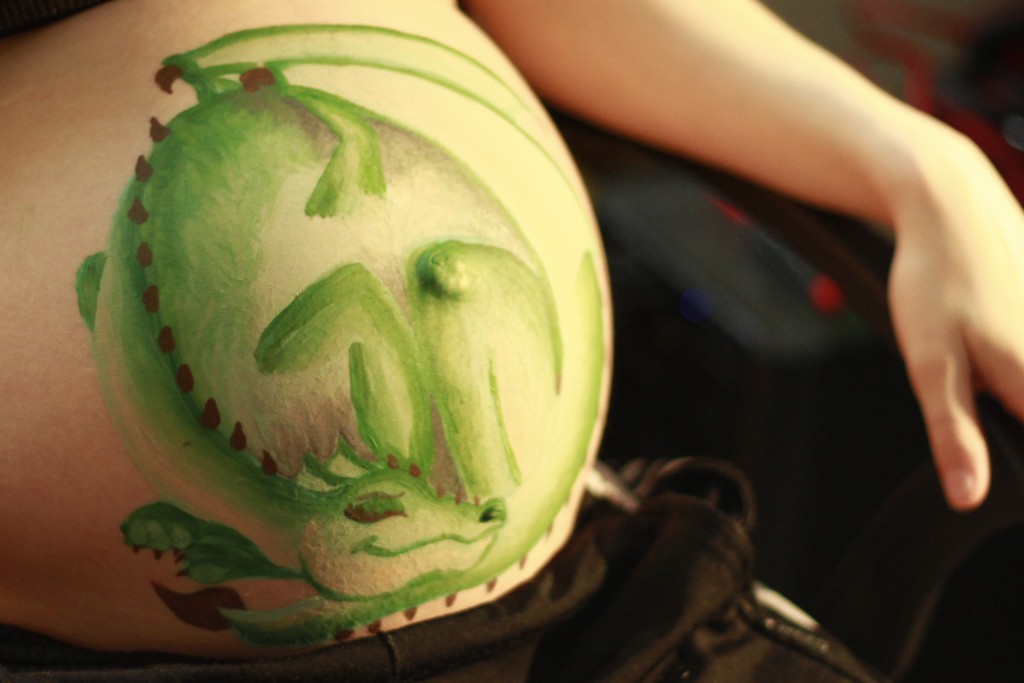 The final result: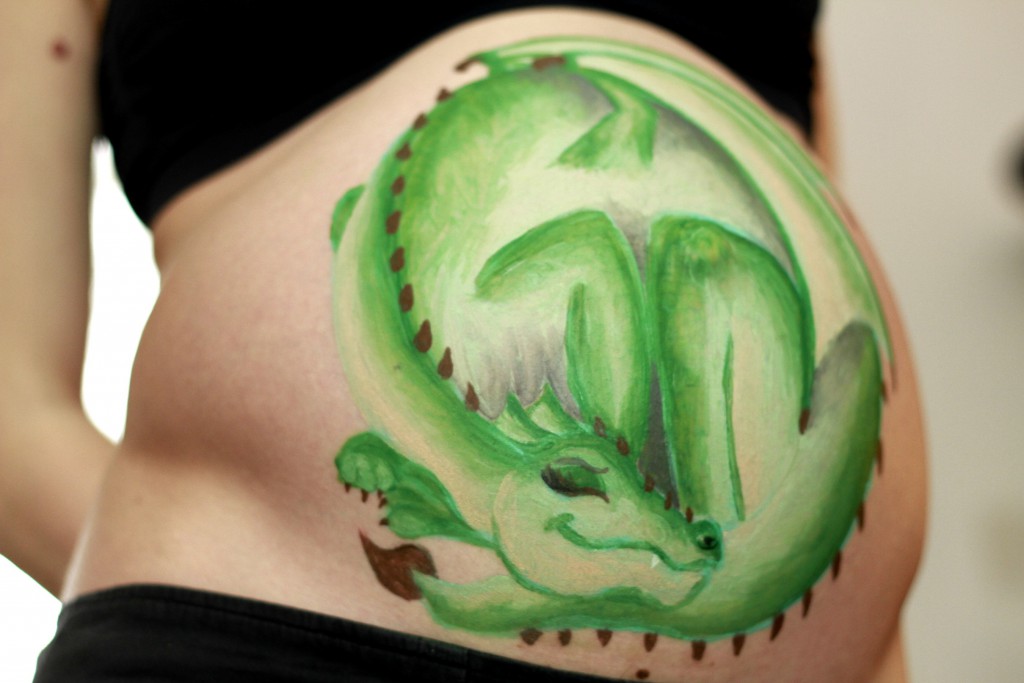 My paint and tools: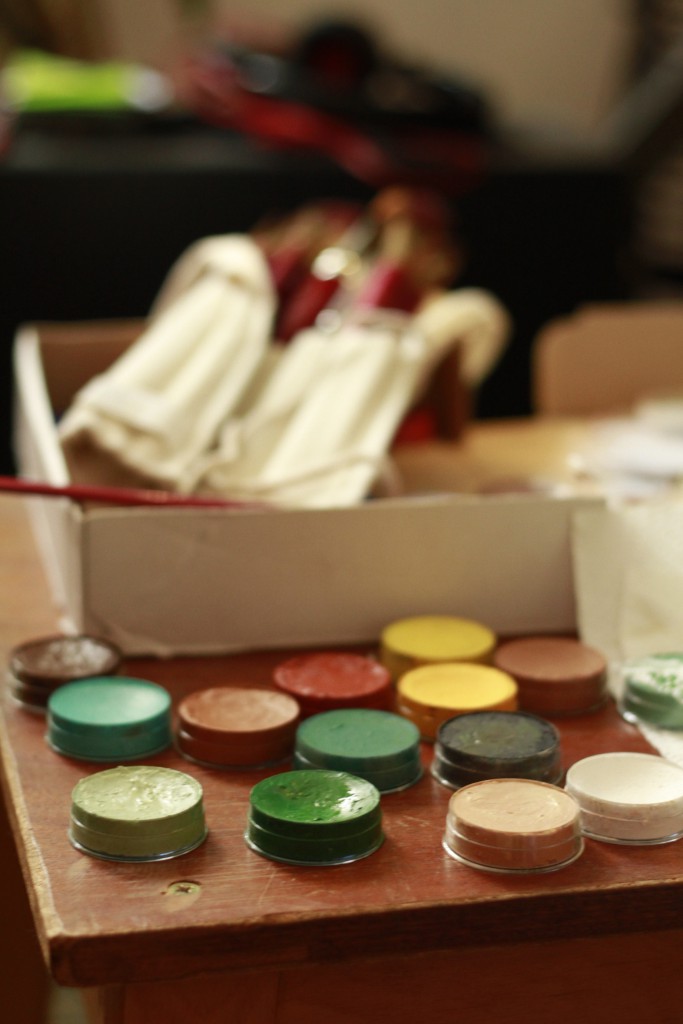 And last, a snippet of the photo shoot in the yard.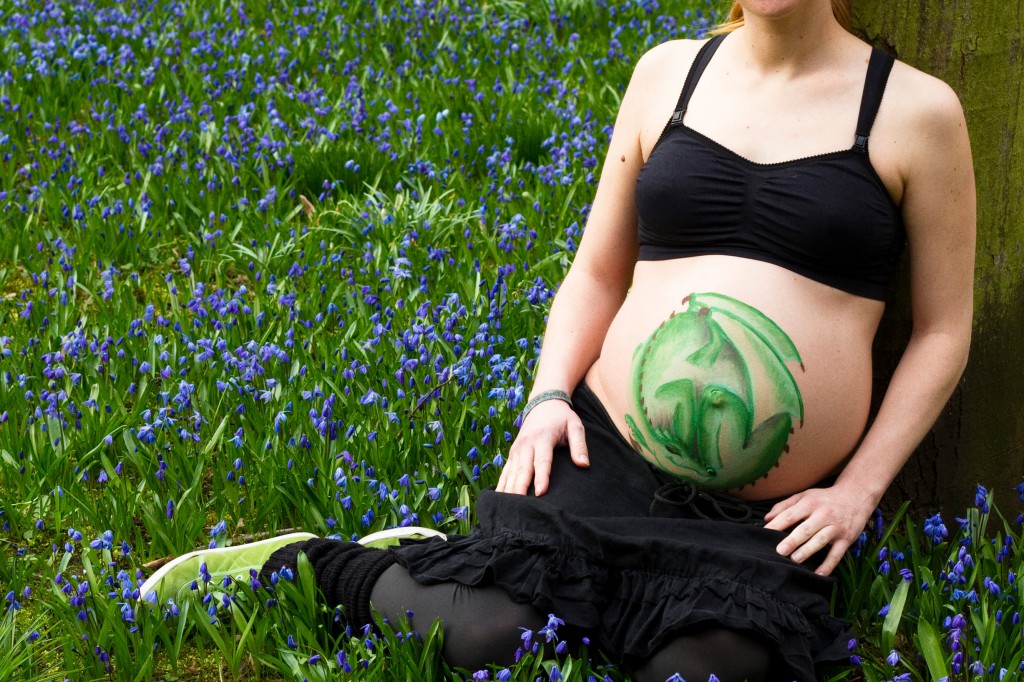 Meanwhile the little dragon has hatched. Congrats to the parents and thanks for this lovely afternoon!
Very many thanks to Florence for the great photos!