I recently did another baby belly painting. The inspiration for it came from ancient egyptian pottery which looks like blue hippos with flowers painted ton them. See an example here in the Met.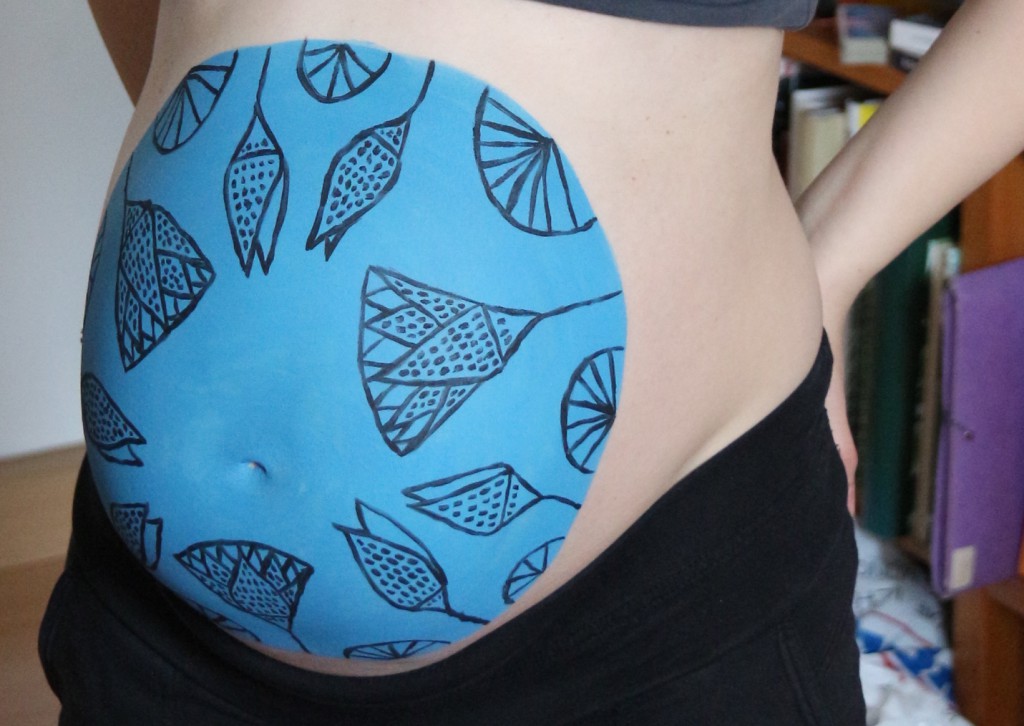 Click 'more' for the making of.
Starting off with the foundation. Last check with the inspirational postcard.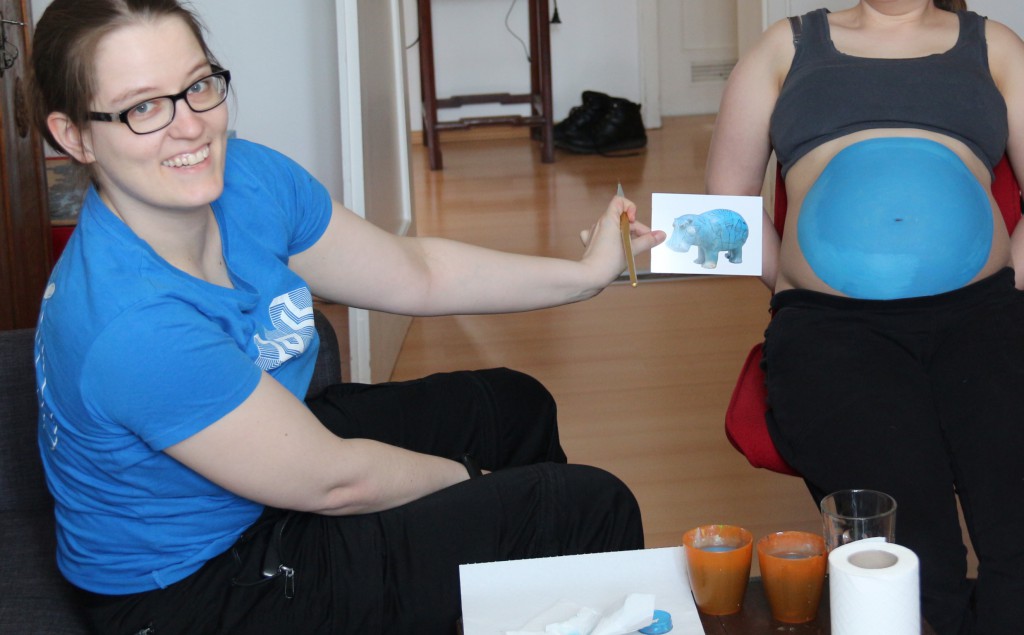 Adding the first flowers.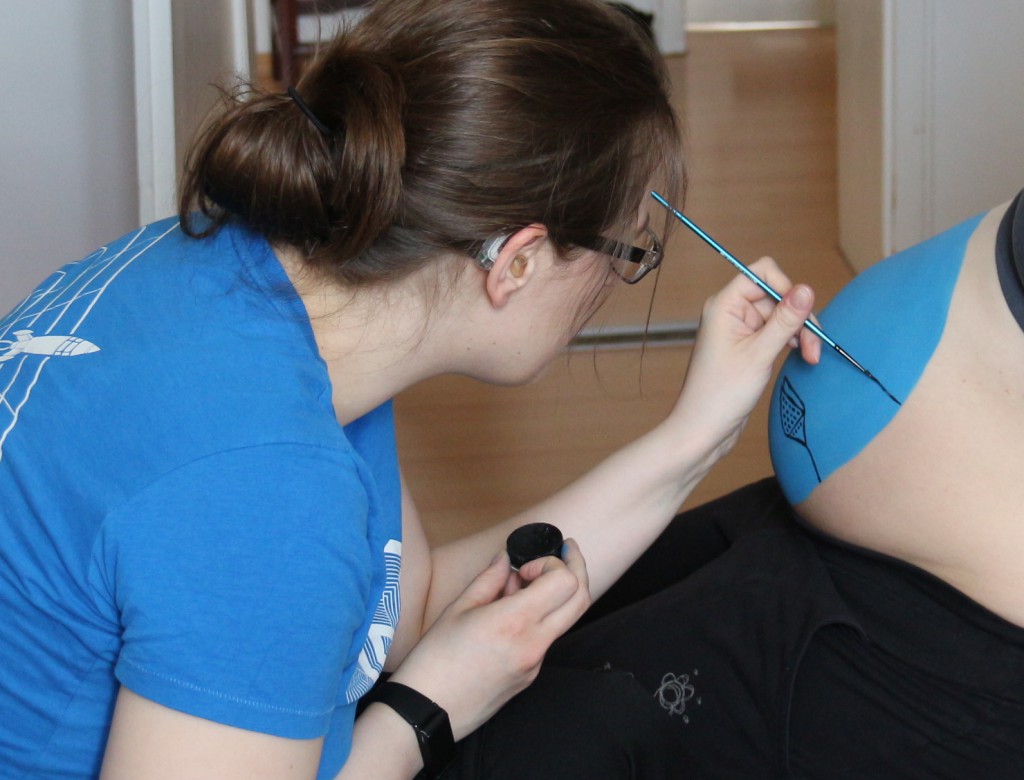 And a few more flowers.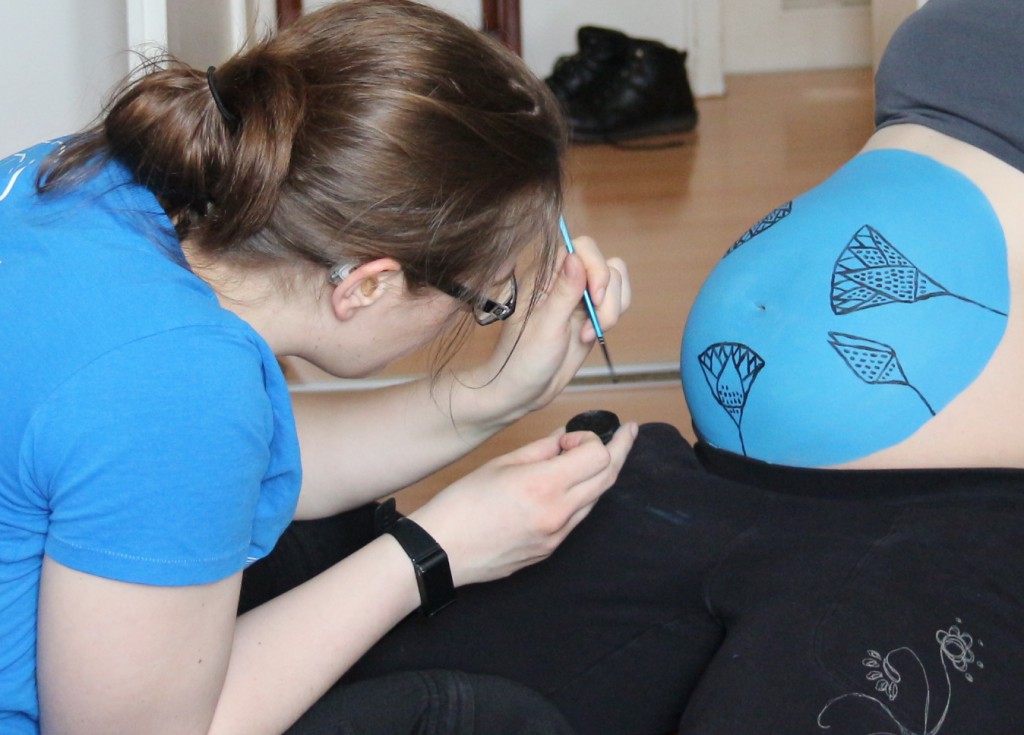 And a few flowers later, the final result. The center is free of flowers on purpose – due to tisklishness reasons. :)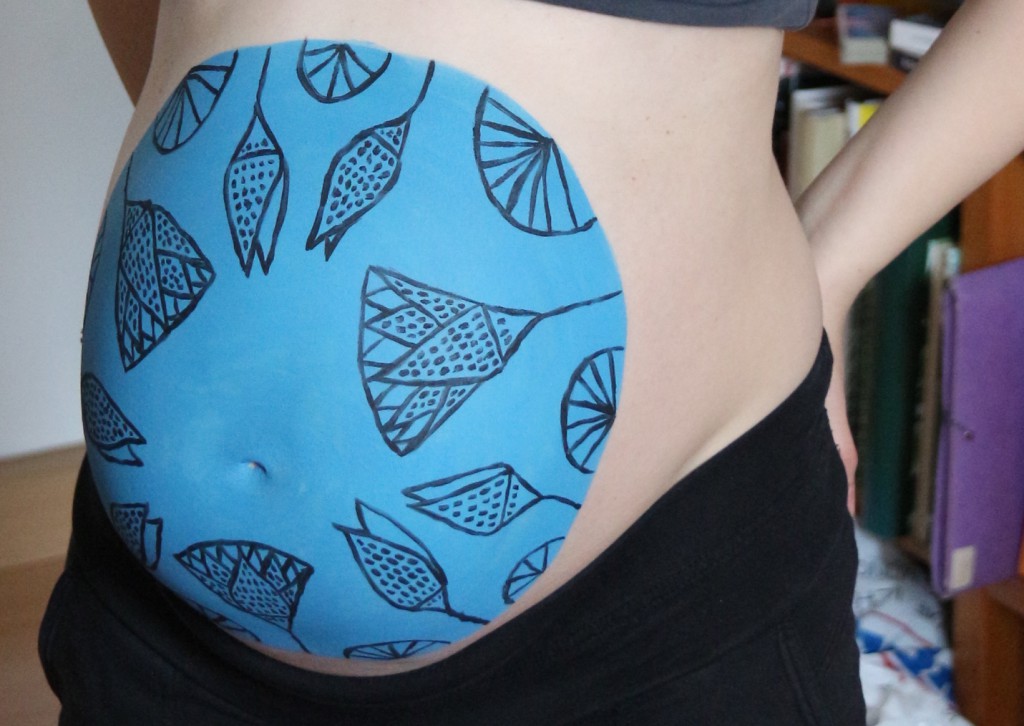 And here an excerpt from the foto shoot afterwards in the park: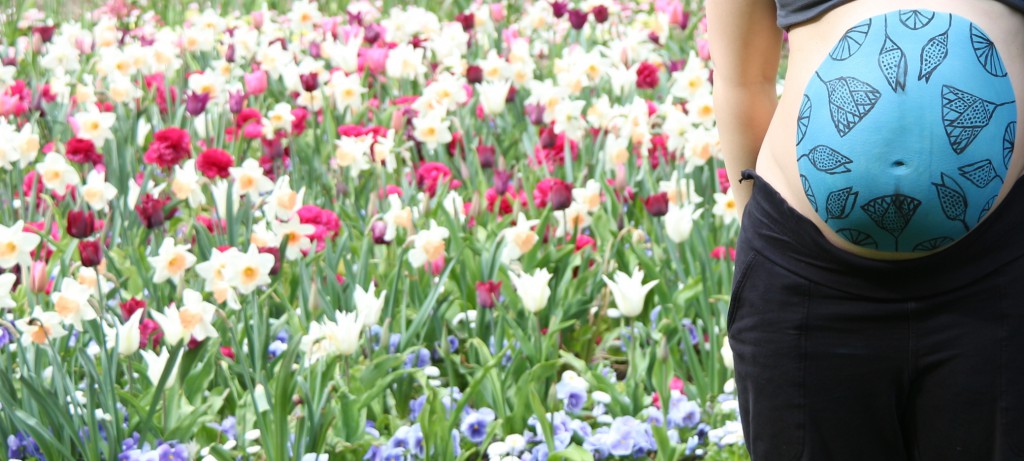 Thanks to the parents for this lovely afternoon and all the best for the little hippo that meanwhile has hatched.