A while ago, I made a cute body painting featuring a little rabbit. The picture was inspired by the book "Weisst du eigentlich, wie lieb ich dich hab?" (in English: "Do you actually know how much I love you?"). In this book, the little rabbit and its parent challenge each other by describing in colorful pictures how much they love each other.
The inspiration was adapted a little to say "Do you know how much *we* actually love you?" by the parents. Here's the result: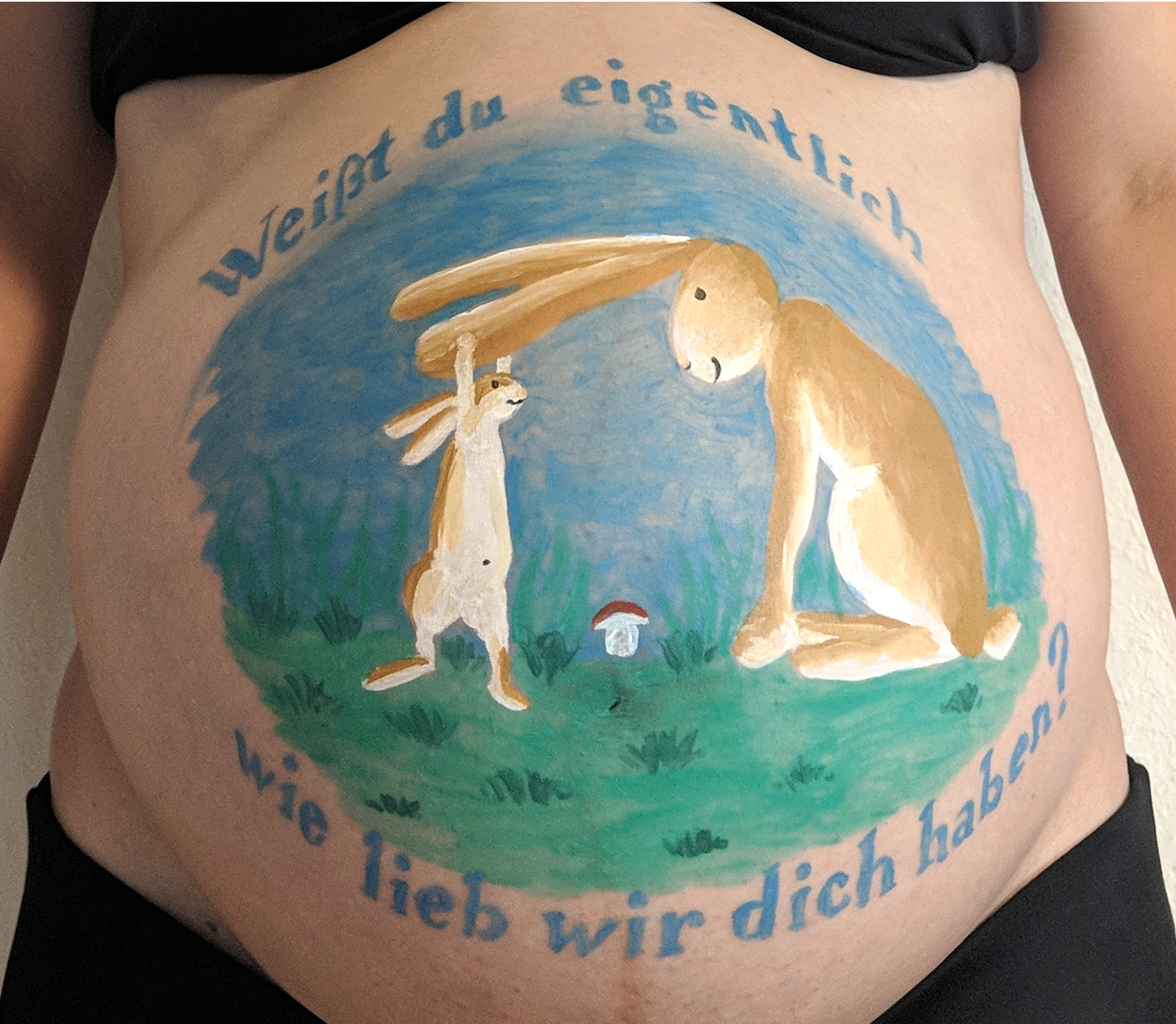 Read further for a making-of.
Here's a making-of of the painting: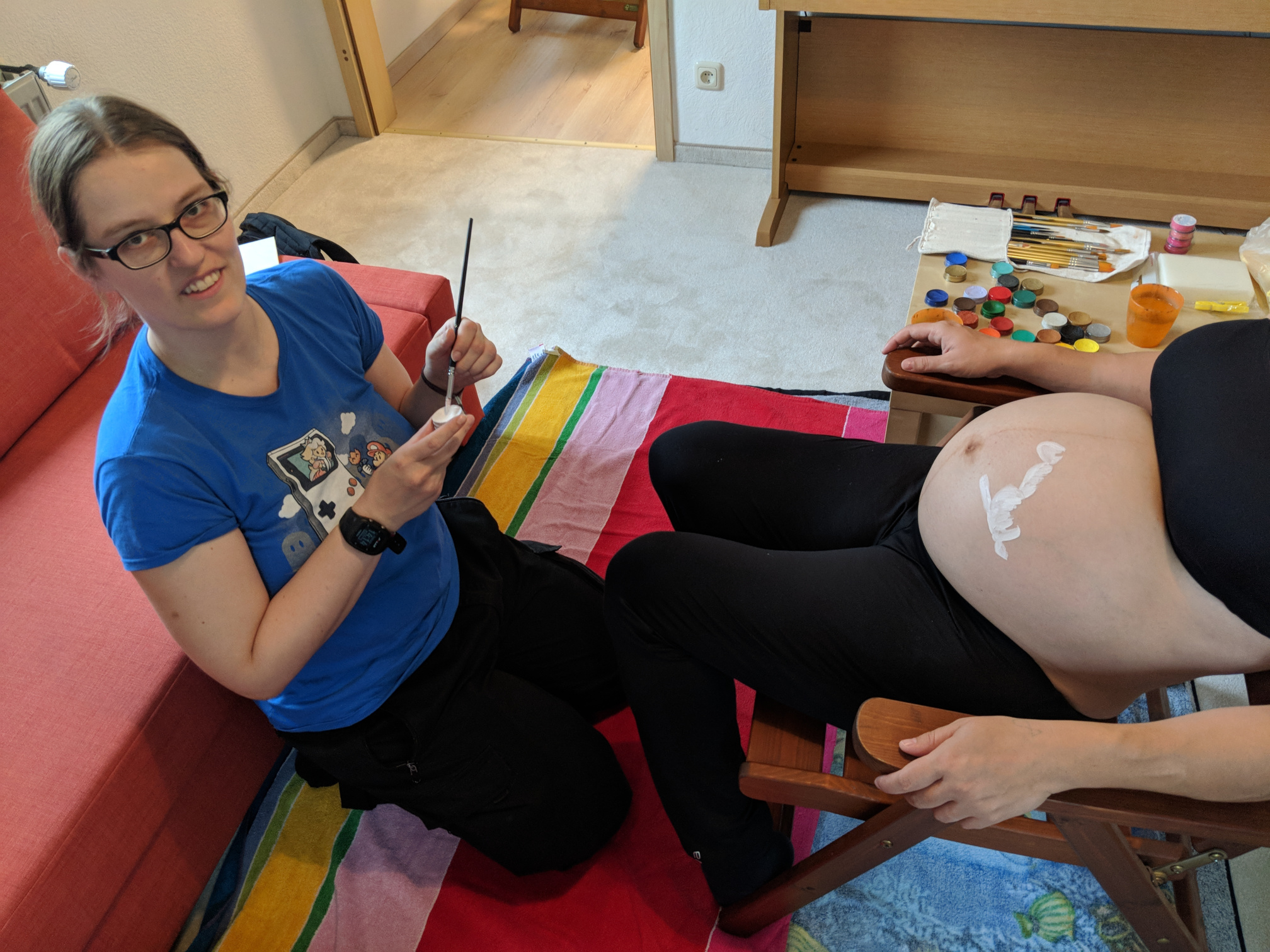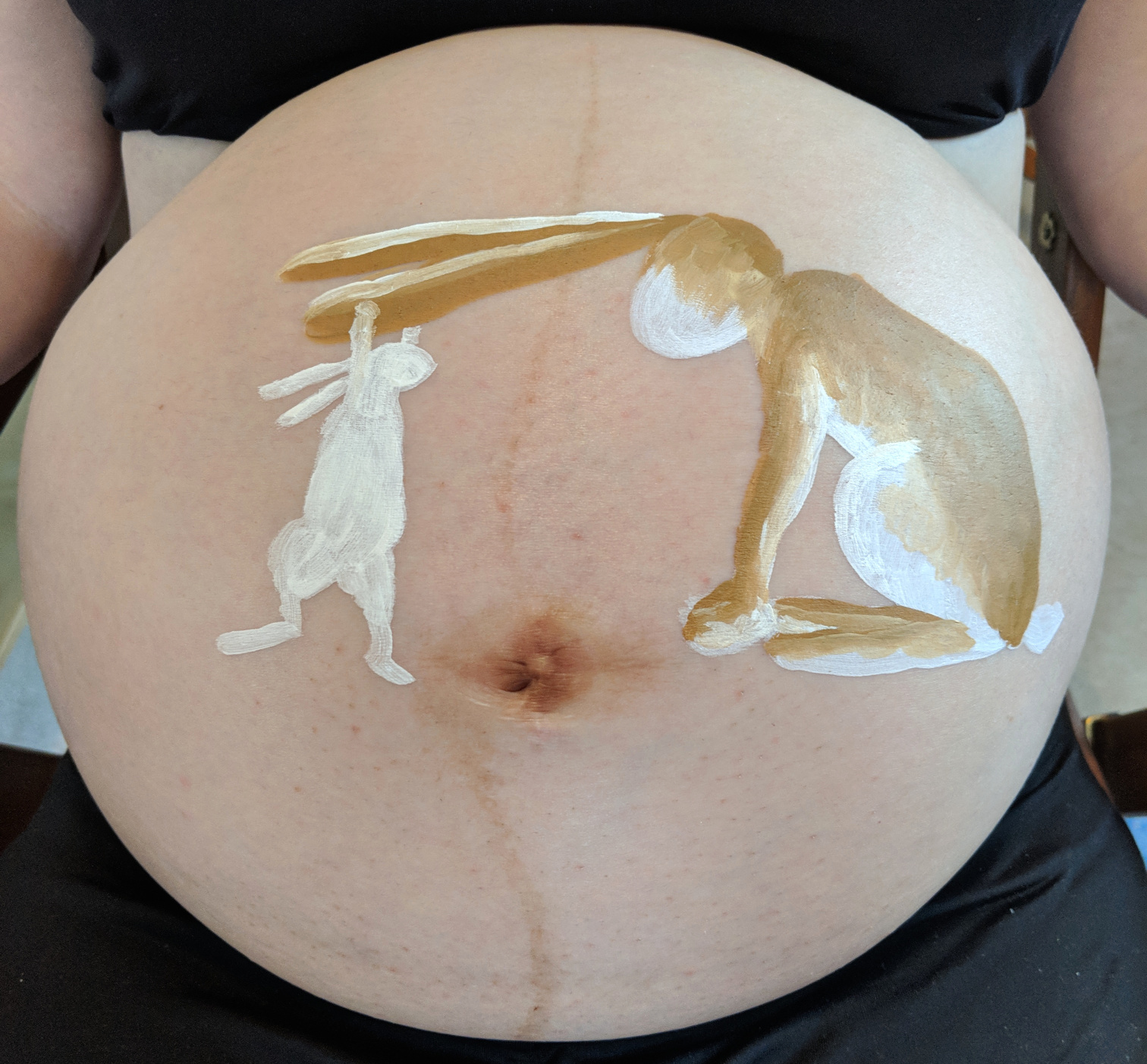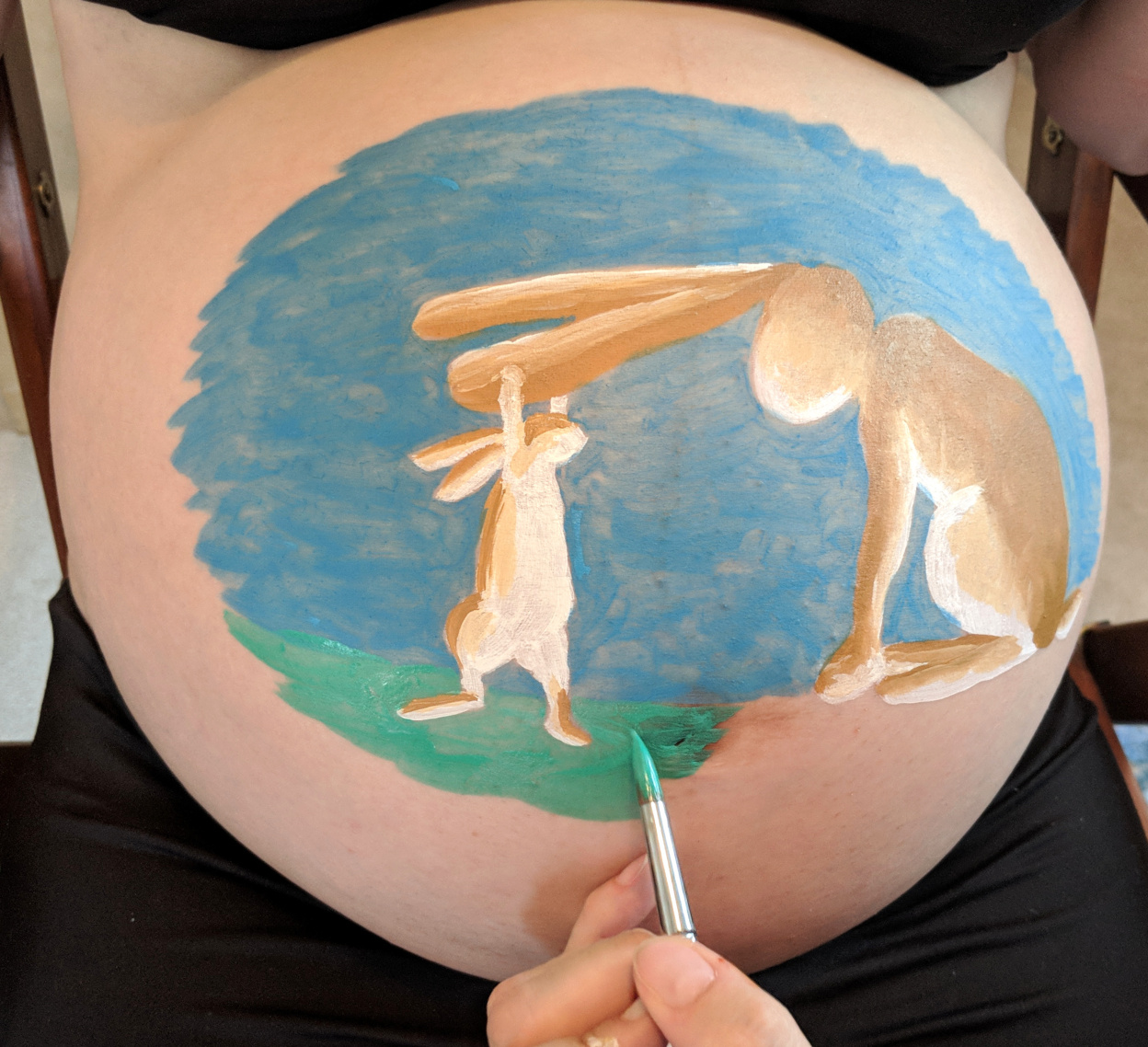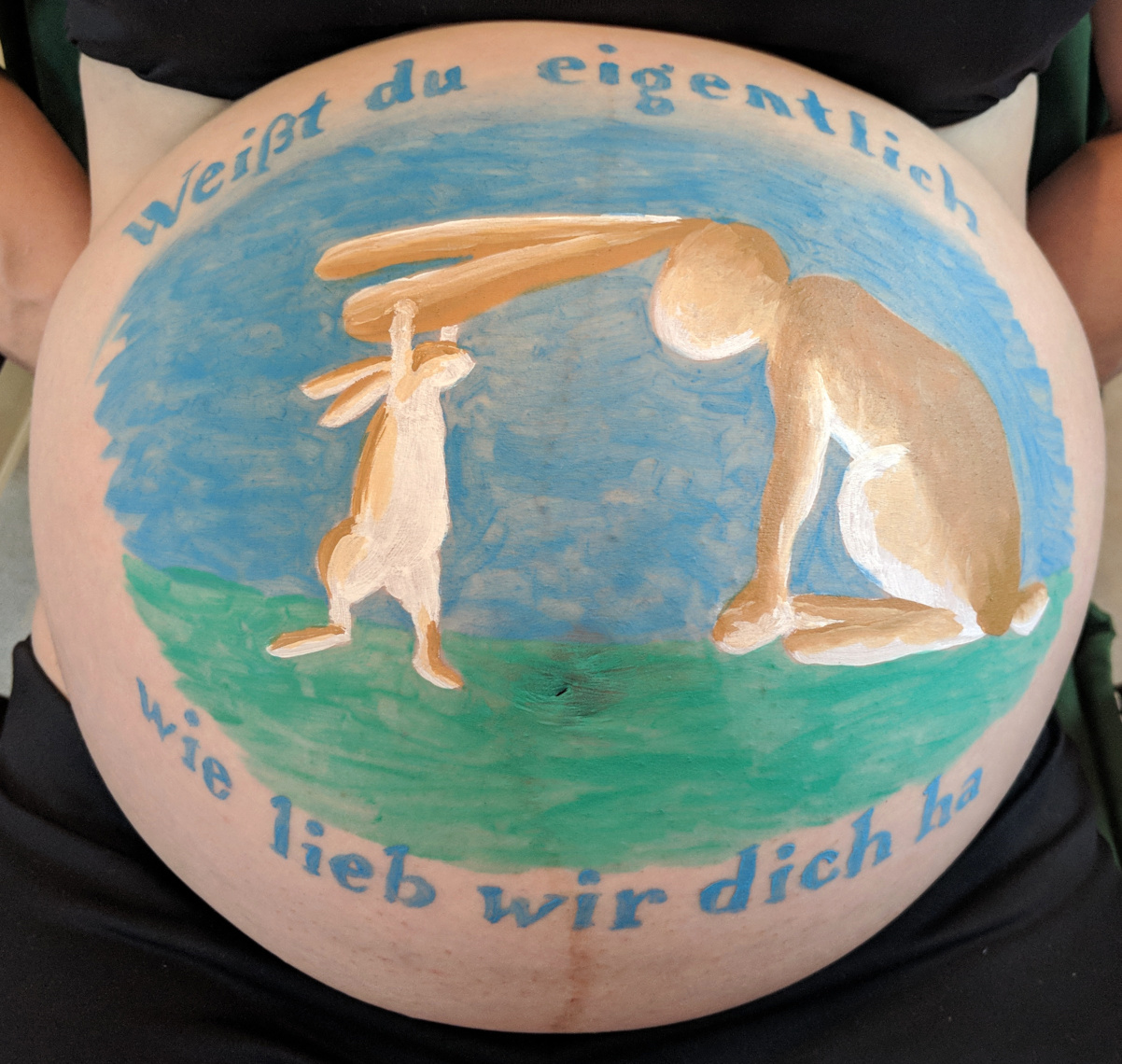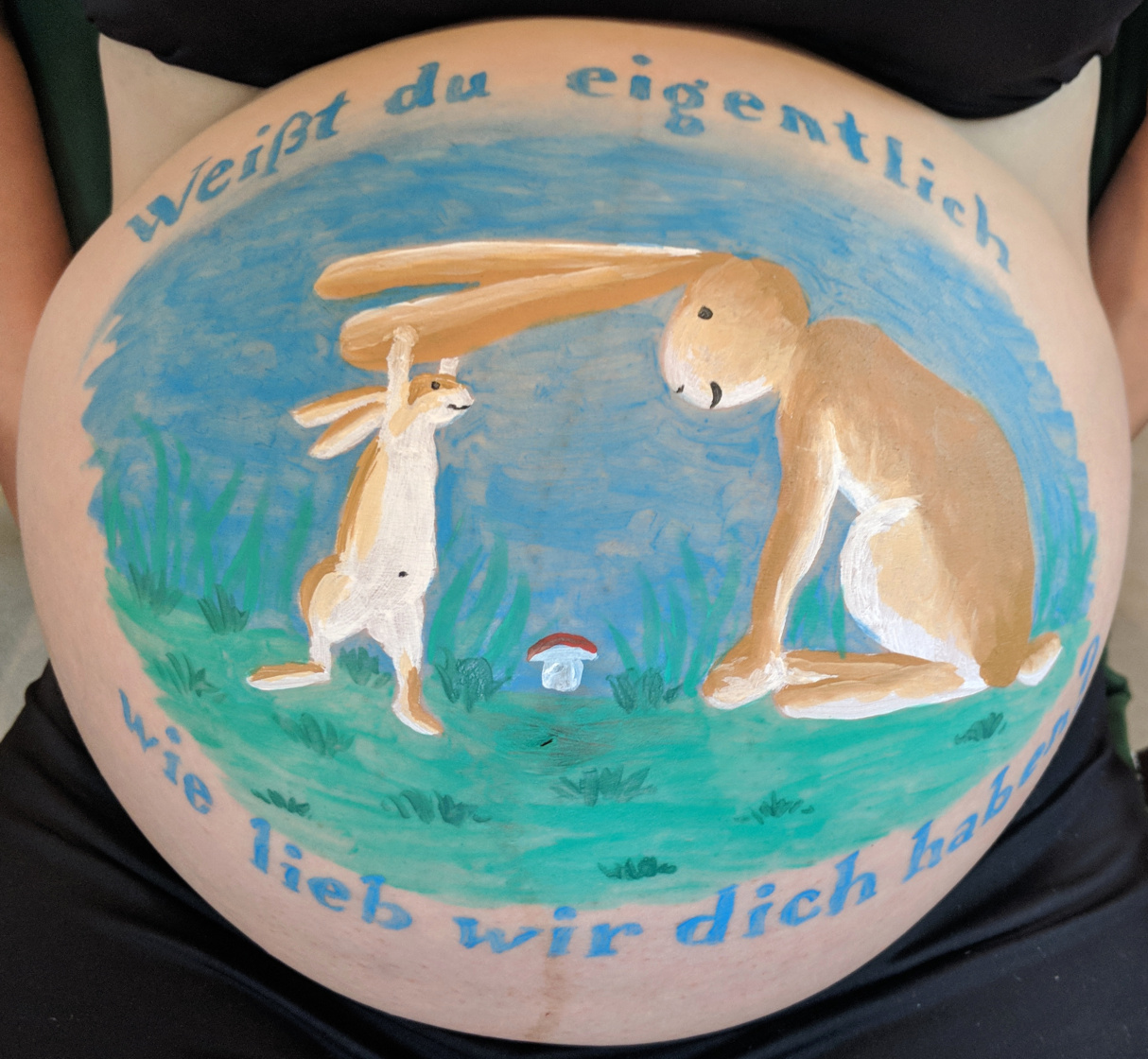 By now, the little rabbit came to this world already – a healthy girl. I wish her all the best for her future and I thank the parents for inviting me to their home to have a great afternoon.