My latest body painting, which I did in Cologne during my Xmas travels to my home town, does actually have a reference to this city. The city is the location of the WDR ("Westdeutscher Rundfunk") which is the regional (state-funded) TV station. It has a famous TV show for kids called "Sendung mit der Maus" (which translates to "Show with the mouse"). The main cast of this show is a mouse, an elephant and a duck. The show is more than 45 years old by now and still as popular with the kids these days as it was during my childhood. All of main characters made it to the belly painting.
The surrounding flowers are a hint to the baby's name. :)
See "more" for making-of photos. Thanks to the family for the nice afternoon!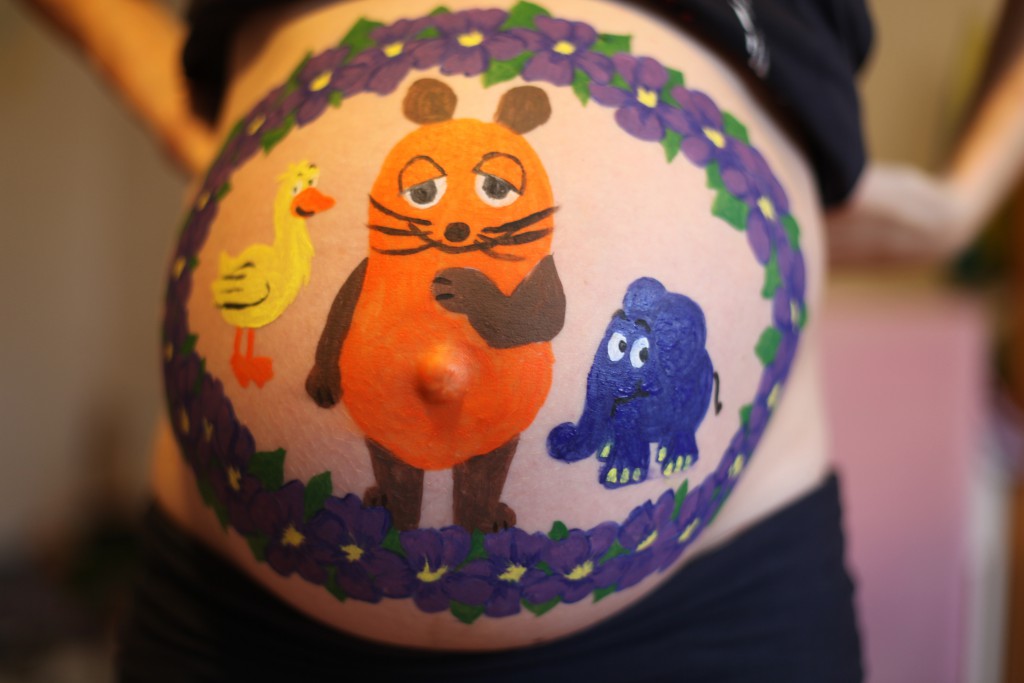 Starting with the flowers to give the picture some kind of 'frame'.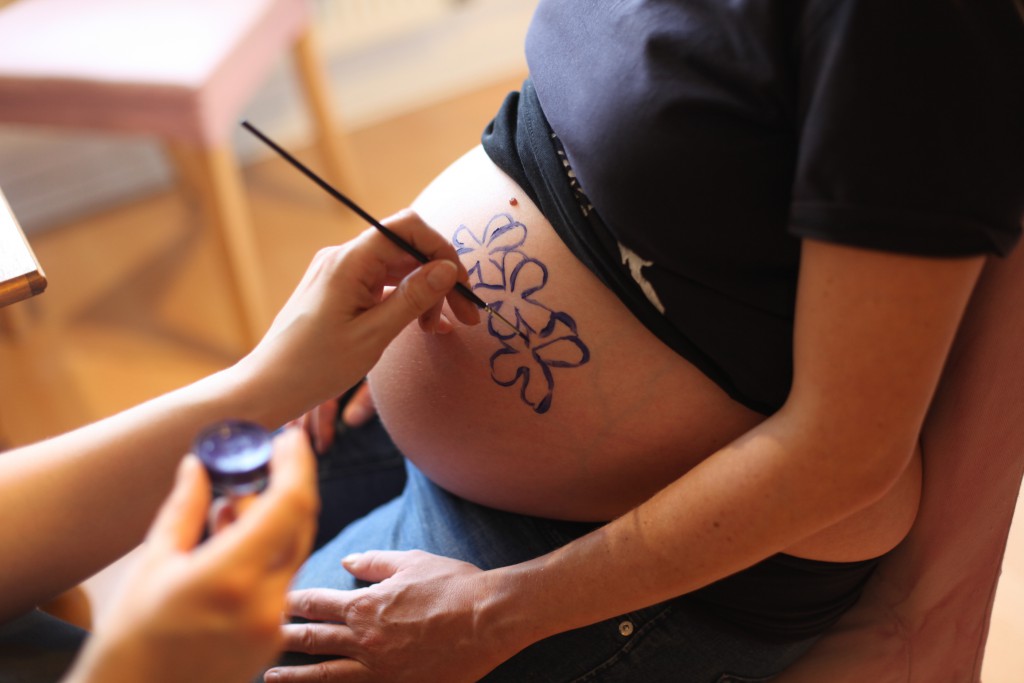 Soon, the first strokes for the mouse follow.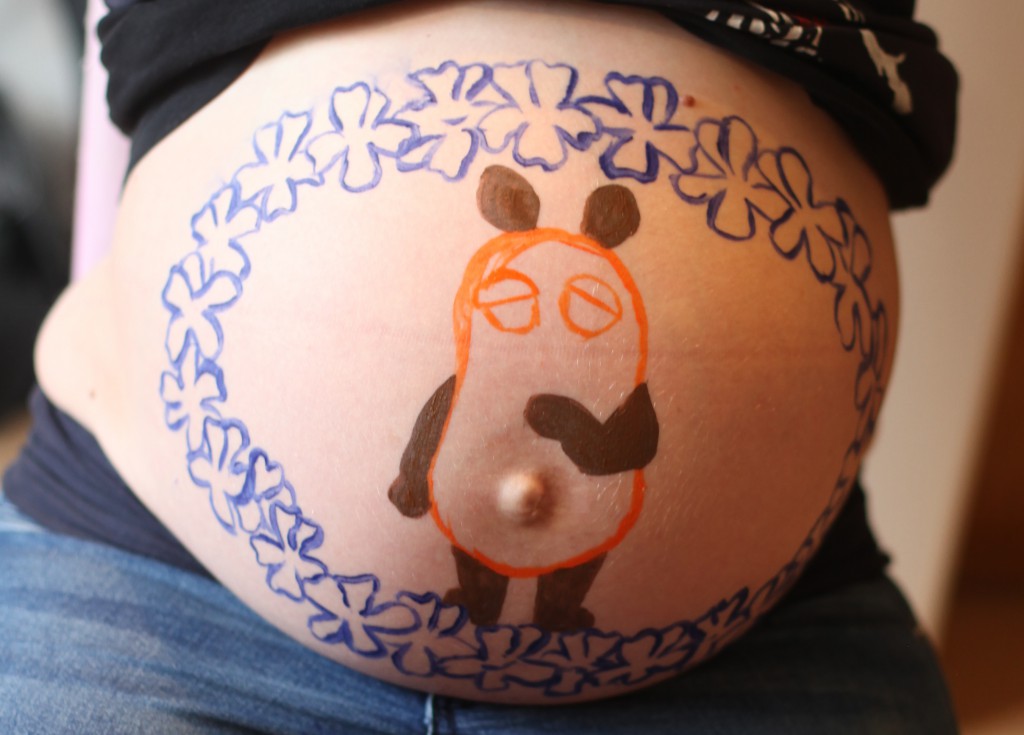 Adding the mouse's buddies, elephant and duck.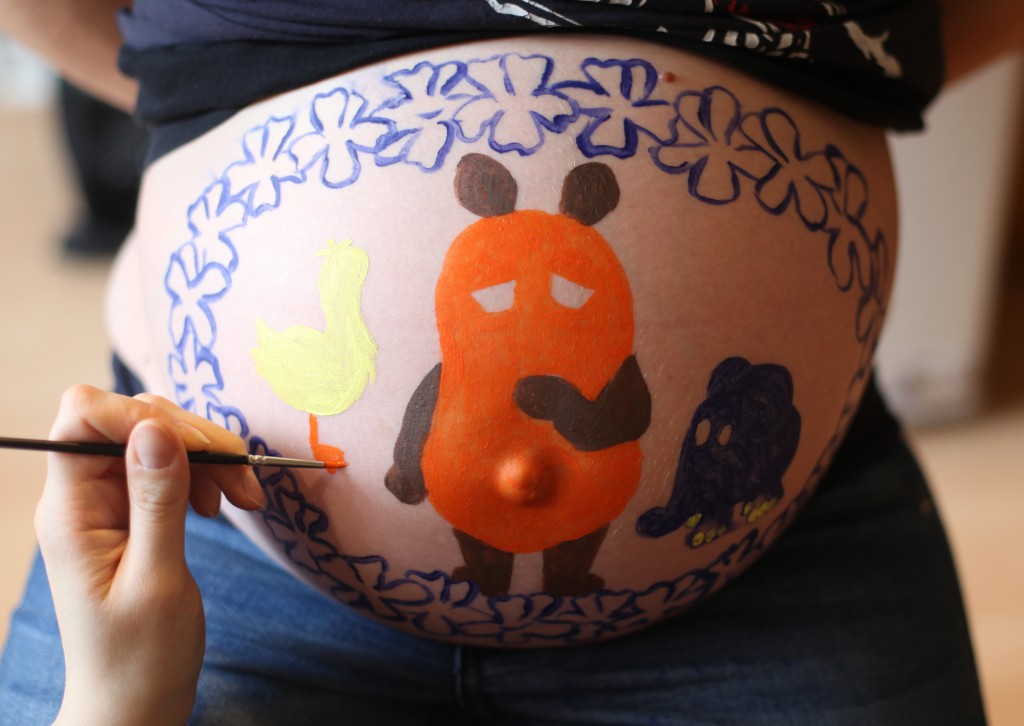 This shows the typical setting of such a belly-painting session. Most of the time, I visit my friends at home, as they are most comfortable there. I spread my tools and paints on the living room table and get started.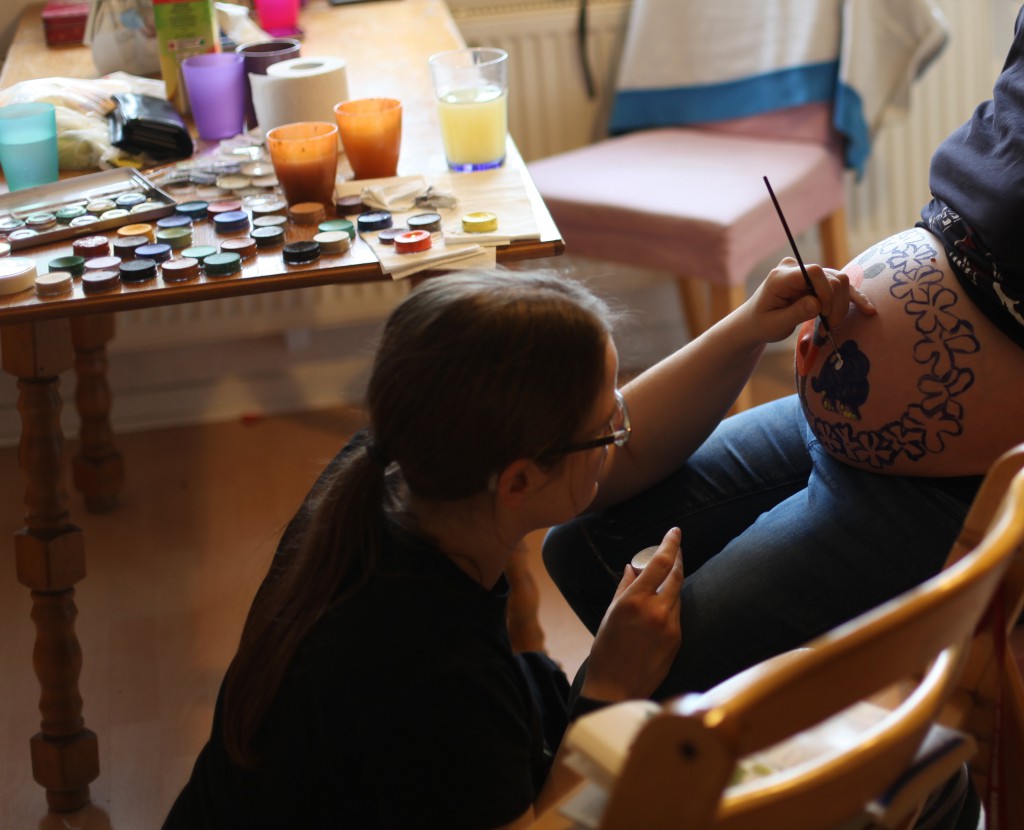 The three TV stars being finalized.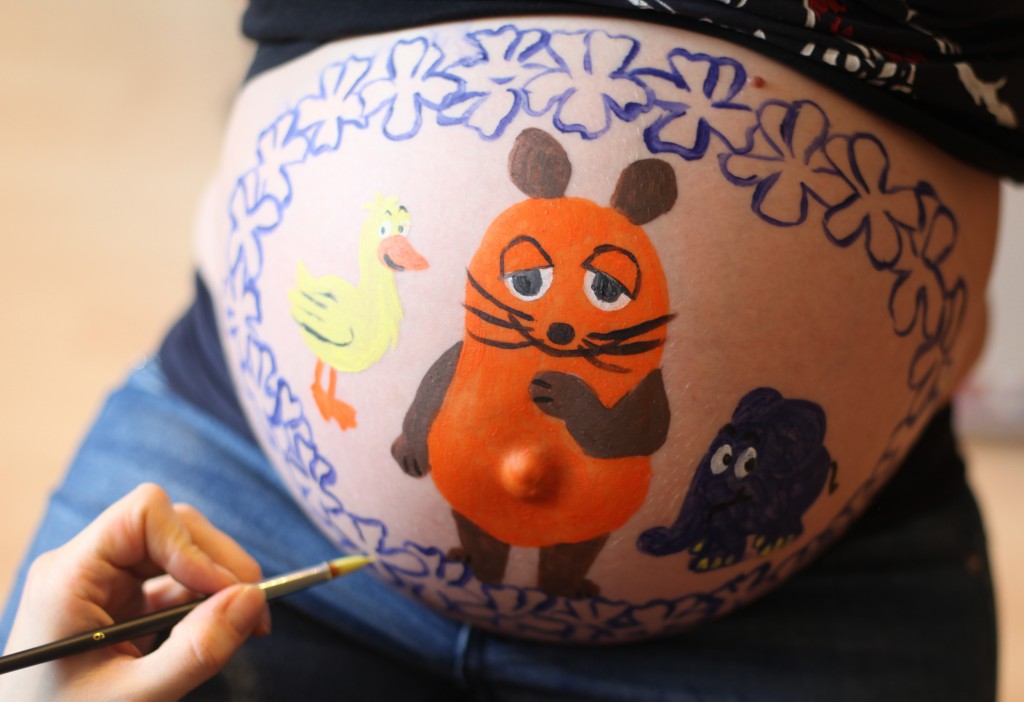 The violets are getting their violet color.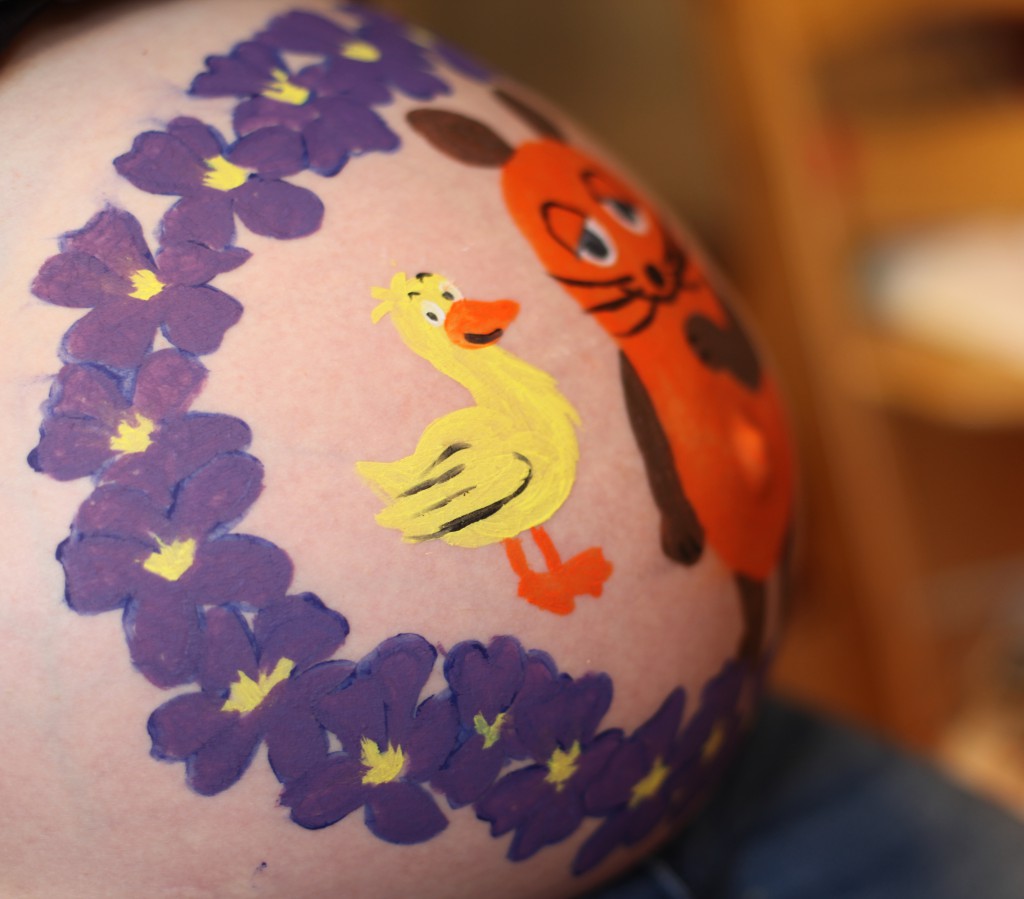 Adding some green around the violets.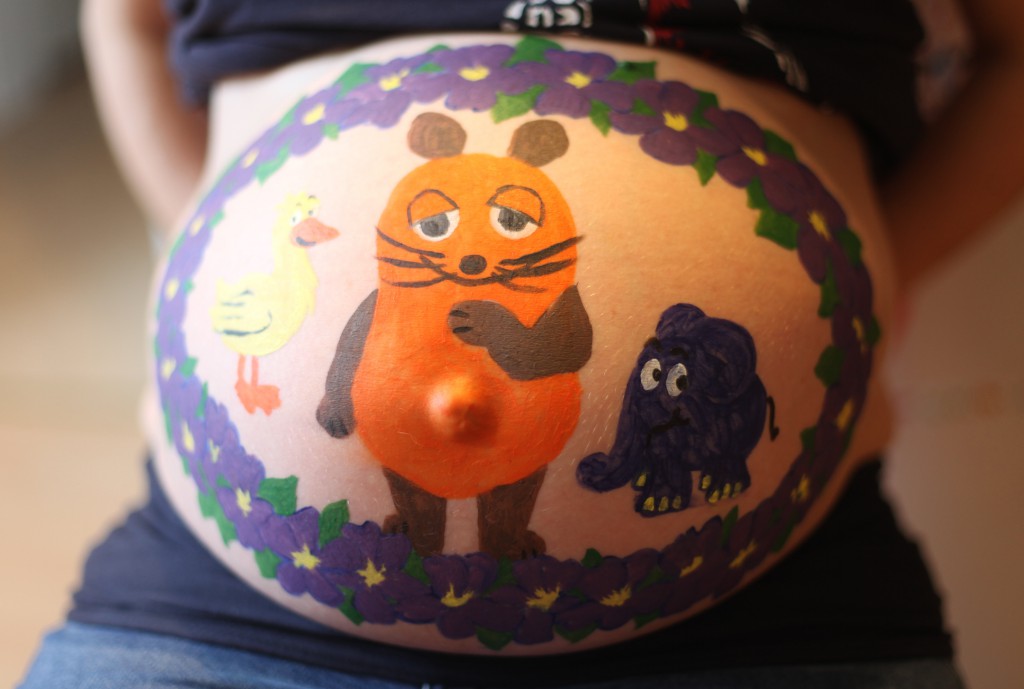 Final result, after adding some blue accents to the violets. Tada!